Recently released research claims that New Zealand's employers are making the least effort to help their employees in six years. One expert weighs in on why employers should up their game.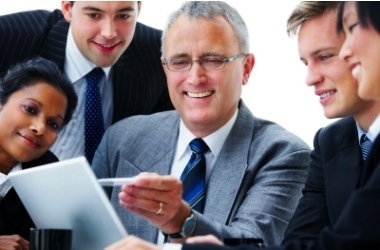 Recently released research by CEB claims that New Zealand employees' discretionary effort – the willingness to go above and beyond to help their employers and colleagues – is at its lowest since 2009.

Researchers said that this could threaten organisational growth at a time when business confidence is at a 20 year high.

According to Aaron McEwan, CEB's director, businesses could be wasting the current economic climate if they are failing to engage and motivate their employees.

"Discretionary effort in New Zealand have been dropping for some time, and employers must re-evaluate their employee value proposition if they want to motivate staff, achieve higher rates of productivity, and meet business objectives," he said.

The report, Global Workforce Insights, also shows that the biggest contributor to dissatisfaction with an organisation is a lack of risk-taking. Participants in the survey said that this makes them view their organisation as conservative and lacking in innovation.

"The figures show that business confidence is at a five year high in New Zealand – executives intend to add to their organisations' headcounts," McEwan said. "At the same time we're seeing discretionary efforts at their lowest in years."

McEwan, who works with HR heads across Australia and New Zealand, pointed out that New Zealanders differ to their Australian colleagues in what they value as an EVP.

"New Zealanders are generally happy with their work-life balance, co-workers and job stability," he told HRM. "But they aren't as satisfied with their organisations' approach to risk taking and innovative work."

In order to reach out and attract top talent, McEwan advised, employers need to promote their approach to people management, giving a sense that their company is forward thinking.

"New Zealand is caught between innovation and being conservative," he added. "In today's world of work, employees want to be working for an innovative organisation."

"At the end of the day, a lot comes back to basic management practice," McEwan said. "Deliberately adding discretionary effort will ensure employees are engaged. Give people a clear direction and make your expectations clear – people generally prefer their managers to hold them to account. This is far more effective than leaving these discussions until performance reviews at the end of the year."

He also highlighted that it is a manager's job to remove anything that obstructs their employees' success.

"Organisations today are much more complex and integrated than they used to be," said McEwan. "They're not just driven by individual tasks, but by network performance. The best managers help staff not only with their individual duties but by helping them with introductions, building connections and networks in order to navigate these collaborative environments."

Finally, McEwan emphasised that the data shows New Zealanders are looking for employers who will show innovation and communicate how they can contribute towards it.