A new study into the impact of office spaces on Kiwi workers has revealed that many employers are not doing enough to create the right environment – here are seven aspects of the workplace that employees particularly value.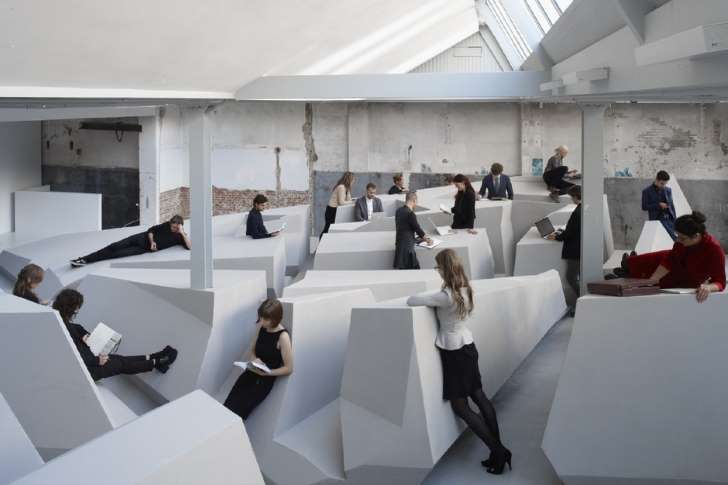 A nationwide survey of office employees has revealed that over 80% of Kiwi office workers think that their office space impacts their job satisfaction.
However, the research also showed that only around half of employees believed their office space stimulated innovation and creativity.
The survey, conducted by Spaceworks, found that more than three quarters of respondents would be more inclined to stay with an employer if they felt that the office space inspired productivity, while over half stated that their office interior was influential when they were deciding where to work.
In spite of this, only four in ten employees felt that their employer was implementing positive changes and new trend into their office space.
Researchers found that the most influential aspects of office space over job satisfaction were having personal desk space (91%), having good air temperature (90%), and having natural daylight in the office (85%).
Other key satisfaction drivers were:
Having an environment that supports collaboration (86%)
Ergonomic furniture (82%)
Having quiet areas (79%)
Having bookable meeting rooms (76%)
The survey found that over 70% of Kiwi workers feel that open plan office spaces enable collaboration with colleagues.
Another aspect of the open plan layout which was seen as a positive was a lessened sense of hierarchy.
However, it was also found that there were several negatives to open plan from employees' perspectives, including noise levels (77%), interruptions and distractions (73%), lack of privacy (63%) and an inability to have private conversations (57%).
Research from CBRE also found that office layout and building image or quality had clear improvements on morale and productivity, with the amount of space allocated to each person also improving both.
Almost half of respondents in a survey conducted by the research company said that staff productivity had increased after their employers upgraded their office space.
"It is safe to say that all organisations want a more productive workforce," said the report. "The findings of our survey indicate that upgrading the quality of office space and implementing a strategic workplace program is an efficient way to reach this goal."
HRM
spoke to Zoltan Moricz, senior director and head of research in New Zealand for CBRE Research.
"Having the right space can result in higher engagement and morale," he told
HRM
. "A big thing that our findings suggested is that cultural change and physical change go hand in hand. If this is done well and thoroughly, the benefits can be substantial."
"Another aspect to consider is the demand for high quality office space when it comes to the competition between employers to attract talent," he added. "This can be in terms of building, area and office space itself. The overall image of the workspace can influence retention as well as attraction, as you are aligning your physical space and brand when choosing an office space."