A high-profile US advocate for workplace bullying victims says New Zealand has what it takes to prevent bullying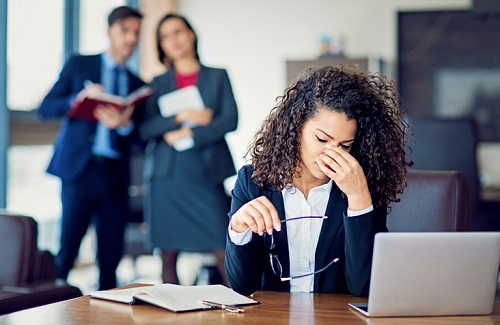 The founder of the American Workplace Bullying Institute in Washington, Dr Gary Namie, has written an open letter addressed to Prime Minister Jacinda Ardern and to all New Zealanders.
New Zealand has the second-worst rate of bullying in the developed world, with one in five workers affected (Auckland, Waikato, Massey, London Universities research 2016).
Dr Namie said that unlike the US, New Zealand enacted the Health and Safety at Work Act 2015 which makes actionable types of harm that result from bullying.
"New Zealand has far outstripped US legislative progress to date," said Dr Namie.
In addressing the PM, Dr Namie said: "Your personal legislative and advocacy record features social justice campaigns and you speak of building a compassionate government.
"You certainly understand the needs of children. Child abuse in both our countries has long been taboo. Domestic violence, too, was criminalised after long fights by for protections against abuse," said Dr Namie.
"It is no longer ethical to support those who batter others. Yet, when abusers are on the payroll, use workplaces to verbally abuse, threaten, humiliate, intimidate or sabotage another person of any rank, abusers can count on employer and legal support."
Dr Namie added that this is true in both the US and New Zealand.
"Targeted victims lack the emotional, social and financial resources to counter the abuse. That's where CultureSafe NZ intervenes to help. Bullying at work is the only form of abuse yet to be considered taboo."
Dr Namie said the goal of preventing workplace bullying in a nation of your size is realistic one.
"As you said at the UN less than two weeks ago, 'Madiba taught us that no issue in the world, whether it be racial inequity or indifference is insurmountable'. With education and political will, abuse at work can become a distant memory."
Dr Namie will make the keynote address at CultureShift 2018 at Te Papa, Wellington, on October 24 and 25. CultureShift is New Zealand's first 'Action, not just words' anti-workplace bullying summit.
HRD also recently reported on the difference between reasonable management action and bullying.