One Otago organisation explains the reasons behind its unorthodox salary scheme.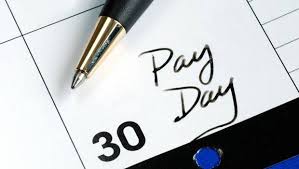 One Otago HR head has urged employers to consider an alternative pay scheme after seeing the impact his organisation's "Four for Five" program had on employees.
"Essentially, it means you bank 20 per cent of your salary for four years and then you take the fifth year off and get paid out at the time," explains Matt Carter, director of HR and student services at Otago Polytechnic.
"We also have a lot of people who bank 20 per cent for two years and then take six months off or bank 20 per cent for one year and take three months off."
The policy was designed to provide permanent staff with opportunities for refreshment – both personally and professionally – by offering an extended period of paid leave.
"We have a lot of staff who want to visit relatives overseas or want to build a house or want to start a company or want to have a holiday and this gives them a chance to go and try that stuff without leaving the polytechnic and while still having a regular salary coming in," says Carter.
While the scheme frees up time for employees to try things they've always wanted, it also helps those who may be facing personal or family problems.
"One of my staff members, her mother was quite unwell overseas but she was in that scheme and she was able to take time off and care for her mum," explains Carter.
"If we didn't have that in place, I think she may have felt like she needed to resign and it meant we didn't lose her but she still got to go and spend time with her mum."
The benefits aren't just for staff – according to Carter, employees often return from their time off with a renewed vigour for teaching and increased loyalty towards the polytechnic.
"When the employees come back, their teaching and support of students is really enriched because they've had a whole lot of experiences and they're often renewed and reinvigorated and they come back really passionate so it really does benefit the polytechnic as well."
Recent stories:
Mass job cuts as Cadbury closes doors