Owning up when things have gone awry can serve as a valuable lesson to employees, says one leadership expert.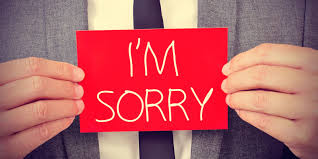 While HR might be close, in reality, nobody's perfect – so what do you do when you slip up or let someone down? Own your mistakes and admit you were wrong, stresses one leadership expert – it could actually end up teaching your employees a thing or two.
"Nobody's perfect – we all get off track, we all make mistakes, we all make promises we don't keep – I know I do," says
Lee Ellis
, founder and president of Leadership Freedom. "But when I do, I own up to it quickly and get back on course."
The award-winning author says employers who are quick to own their mistakes are more likely to instil a sense of accountability in their workforce.
"I call somebody up and I say; 'Hey, I told you I would have this done by next week and I just realized I can't do that. I need a little more time to get it done.'
"This enables the person who's expecting the work to make plans and adjust but it also demonstrates that I'm working hard to do it and that should be the exception with me," he explained.
"The leader setting the example and being accountable themselves is very important," he told HRM. "You don't have to be perfect but you are holding yourself accountable – you're accountable to your people for keeping your word and for doing what you say you're going to do."
While admitting your mistakes and trying to make amends is clearly the moral and more business savvy approach, Ellis acknowledges that it's not always easy.
"The leader has got to be accountable and vulnerable and willing to correct themselves and show other people how that's actually done," he stressed. "You have to show them how to make corrections, how to be accountable and all of that from start to finish it all takes courage."
Ellis, a former US Air Force Corporal, says openly admitting your mistakes won't just teach employees how to be accountable but it'll also create a sense of authenticity in the workplace.
"People are so hungry to see authentic leaders that are not pretending to be perfect, that are not pretending to be something they're not, leaders that will sit around the table and say; 'Well guys, you might know more about this than I do. What do you think about this situation?'" he told HRM.
Recent stories:
Could Colin Craig's case undermine the ERA?
Why HR can't afford to ignore change fatigue
Women a "boon to corporate governance"