"The sheer amount of change that this industry is going through is enough to challenge even the strongest people," says one top HR leader.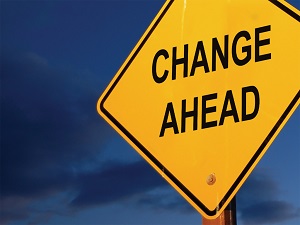 Organisations all over the world are changing at a faster and more frequent pace than ever before but while the increased agility is necessary for businesses to thrive, one HR leader has warned it can leave employees feeling overwhelmed and uncertain.
"Every business is undergoing change – there is no business in the world which is not undergoing some sort of change or transformation in terms of keeping up with their audience, their customers, whoever they're serving, or whatever product they're providing," says
Kylie Goodwin
, talent acquisition director at Fairfax Media.
While constant and concurrent change is found in every professional field, the media industry is arguably one of the most significantly affected – both globally and locally.
"The sheer amount of change that this industry is going through is enough to challenge the strongest people," says Goodwin. "If you look at our business 24 months ago, it was a very different business to what it is now and if you look at the mix of people who were in our business 24 months ago, it's a very different business right now."
The Sydney-based HR head says it's impossible to ignore the impact change has had on employees throughout the company.
"The effect of new media and us creating a long-term sustainable media business has been really challenging for those continuing in the business," she told HRM.
"It has been incredibly tough but we don't shy away from the fact that it's been hard on our people and we don't hesitate to communicate that it is a constant, a way of life these days."
In a battle to mitigate change fatigue, Goodwin says the organisation has been arming its employees with the tools and techniques required to thrive in a constantly changing environment.
"Over the past two years, we've had a curriculum for all of our front line leaders to go through change and resilience workshops and they have been delivered face-to-face in a room with an external trainer who talks them through how to protect themselves and also how to protect their people from a mental wellbeing perspective and a career wellbeing perspective," she told HRM.
"We've been really strong on change fatigue for quite a long period of time," stresses Goodwin, who notes the company has started wrapping the workshops into other initiatives which are delivered via its online Learning Hub.
Designed and built in-house at Fairfax Media, the Learning Hub provides a portal for all employees to learn in real time, create content, share and collaborate.
"The Learning Hub has all sorts of different tools that are available to anyone within the business to be able to support their own well-being," she said.
Recent stories:
Six-figure fine for North Shore employer
Avoid 'check-the-box compliance' when it comes to cybersecurity
Big rewards for Dubai's fat-busting workers