Not even one in two employees believe NZ businesses have successfully developed a diverse and inclusive culture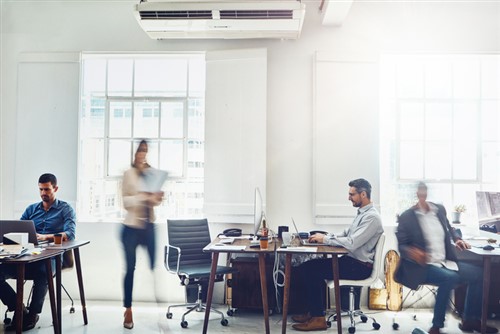 Improving diversity and inclusion outcomes in the workplace must involve employers and employees radically rethinking their approaches, according to Katherine Swan, country director, Randstad New Zealand.
Swan said that employers need to work on how they communicate their specific policies on issues like work/life balance and mental health to candidates during the recruitment process.
Moreover, employees need to "get better at doing their own homework" and asking the tough questions upfront to ensure cultural alignment and avoid any "surprises down the track".
Swan's comments' come as new research revealed that less than one in two employees (46%) believe that NZ businesses have successfully developed a diverse and inclusive culture.
The Randstad Employer Brand Research also revealed less than one fifth (17%) of Kiwis see diversity and inclusion as an important factor when choosing an employer. However, it was a different story once they were employed by a company.
It found that 53% of NZ workers stated that employers needed to provide clearer channels for communication and feedback in relation to addressing diversity and inclusion issues.
This suggests that issues related to diversity and inclusion are only important to employees once they have joined a company, reiterating the importance of getting it right during the recruitment process.
This was further evidenced in the research which found that that 96% of respondents agreed that alignment of personal values with company culture is a key factor in achieving workplace satisfaction.
Swan added that New Zealanders need to feel respected in the workplace, regardless of gender or ethnicity.
"Across the world we are seeing people speaking out against issues like workplace inequality to effect change," said Swan.
"Closer to home, we are also starting to see progress with groups like the NZ Law Society1 taking steps to address diversity issues within the legal sector.
"Improving workplace policies and communication to ensure greater transparency and understanding of what's acceptable and what's not OK will help ensure genuine progress is made."
The research was complemented by a recent NZ Diversity Survey2 where work-life balance was identified as an issue by 66% of respondents.
In the same study stress was a challenge in 62% of organisations surveyed, and 50% of respondents noted concerns about the mental health of staff or colleagues.
The Randstad research findings also revealed:
* Close to two thirds (62%) of New Zealanders feel the greatest sense of inclusion when an employer offers flexible work options, regardless of circumstance
* More than one third (34%) of employees said work life balance (or lack of) was one of the top five reasons to leave their current role
* Women seek out companies offering a good work life balance when choosing their new employer and women are more likely to leave an employer due to a lack of flexible work options.
Related stories:
'I believe you can balance the human side with the business side'
'Shareholders just aren't interested': 10 worst excuses for excluding women from board'