Statistics New Zealand has released its latest report into work-related ACC claims and it reveals a surprising insight into the most injury-prone workers.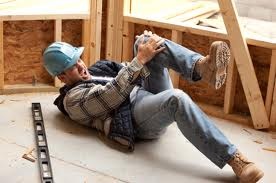 Agriculture, forestry and fishery workers officially have the highest rate of injury claims, according to
a new report from Statistics New Zealand.
Just under one-quarter of agriculture, forestry, and fishery workers had a work-related injury claim accepted by the Accident Compensation Corporation (ACC) in 2013.
Provisional figures for 2013 show that agriculture, forestry and fishery workers made 226 injury claims per 1,000 full-time equivalent employees (FTEs), and 2.6 per cent of these workers had an injury that resulted in a week or more off work.
Other occupation groups with high rates of work-related injury claims in 2013 were:
• trades workers – 187 per 1,000 FTEs
• elementary occupations – 161 per 1,000 FTEs
• plant and machine operators and assemblers – 158 per 1,000 FTEs.
The overall rate of injury claims in New Zealand was 92 claims for every 1,000 full time equivalent employees (FTEs). In 2013, ACC approved 182,900 claims for injuries incurred while working. This is up from 180,000 provisional claims in 2012.
There were other interesting insights revealed by the report according to customer, policy, and research manager Michele Lloyd.
"Men are more prone to workplace accidents, with male workers generating 73 per cent of all claims and 95
per cent
of all claims for workplace fatal claims," she explained.
The report showed that 63 claims have been made for fatal work-related injuries in 2013 and of these claims, 95
per cent
were for males. Claims by males outnumbered those by females in most occupation groups, with the exception of:
service and sales workers (64 percent of claims for this occupation were made by females)
professionals (56 percent)
clerks (53 percent).
A trend was also seen with age, with the highest rates of injury claims coming from workers aged between 15 and 24 and those over the age of 65. Workers aged 65 years and over accounted for 48
per cent
of all fatal claims.
Other key findings:
Self-employed workers are almost twice as likely to experience workplace injuries than employees.
Pacific peoples had the highest claim rate (104 claims per 1,000 FTEs), followed by Māori (93), European (88), and Asian workers (52).
Northland with the highest incidence rate – 130 claims per 1,000 FTEs – followed closely by Gisborne/Hawke's Bay with 127, and Bay of Plenty with 125 claims.
For more information about these statistics: Visit Injury Statistics – Work-related Claims: 2013