Recently released research has revealed the popularity of social media networks in job searches, in New Zealand and across the globe.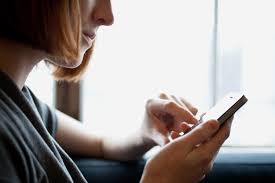 New research from Randstad has led recruiters to suggest that employers reconsider the tools they use to attract new candidates.
The annual
Randstad Award employer branding research
surveyed almost 8,000 New Zealanders, all of whom were aged between 18 and 65.
The study found that 40% of New Zealanders who are of working age use social media networks to find work.
For the first time, Randstad asked participants in its annual employer branding research if they used social media to search for jobs.
Researchers found that 63% of Kiwis said they would use
Facebook
to search for a new job, while 43% would use LinkedIn.
Those with a master's degree or higher level of education were more likely to use LinkedIn when looking for a job.
Brien Keegan, country manager of Randstad New Zealand, said that the research acts as a reminder that recruitment processes need to remain up to date with changing trends.
"In New Zealand's tight labour market the ability to attract, inspire and retain a team of talented and skilled individuals will give a company a competitive edge," he said.
The research was conducted across 23 countries, including New Zealand, Australia, the US and China. It was found that on average, 49% of jobseekers worldwide use social media networks.
Jobseekers in Hungary favoured social media the most, with 75% of Hungarian respondents saying it was their method of job hunting. Japanese respondents used social media networks the least, with just over a quarter saying they opted for the sites in their job searches.
Kiwi jobseekers are more inclined to use social media in their search than their Australian counterparts – just 34% of Aussie workers said they would use social media to look for a job.
"Social media is gradually permeating every aspect of our lives, so it is only natural that New Zealanders are increasingly using social media when looking for a job," Keegan said.
The report also revealed the five most attractive benefits to New Zealanders:
Salary & employee benefits (21%)
Long-term job security (12%)
Interesting job content (11%)
Pleasant working atmosphere (10%)
Good work-life balance (10%)