A leading industry lawyer explains the situations in which employers can reduce an employee's pay-packet.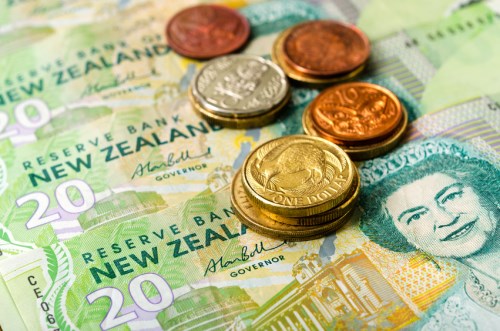 You might wish you could dock an employee's wages for their lack of output or disruptive behaviour but – in reality – that's simply not possible. Here, one employment lawyer explains the few situations in which HR can actually reduce a worker's pay packet.
"The circumstances which would let an employer deduct wages are actually very limited these days," says Hamish Kynaston, partner with Buddle Findlay law firm.
"There are some specific deduction rights in the Wages Protection Act where there has been an overpayment and it has to meet a whole lot of criteria but the employer in those circumstances can deduct," he reveals.
"An employer can also deduct when there is a court order or statutory obligation – so PAYE, child support, fines – those do provide a right but otherwise you need consent," he continues.
"For example, if you want to recover some costs because the employee has lost or damaged some equipment, or you accidentally paid them for a day's leave and you've only discovered that six months later, you'll need the employee's consent."
Kynaston says it's not uncommon to see general consent provided in the employment agreement which gives authority to deduct – however, recent legislative changes means employers must still consult staff before doing so.
"As a result of the minimum standards legislation that came into effect this year, an employer must now consult employees before it deducts pursuant to a general authority clause," says Kynaston.
"The employee can still withdraw his or hers consent to a deduction – if an employee does object to it, then it's problematic for the employer and probably unlawful for the employer to deduct."
Similarly, Kynaston says some employers have force majeure clauses in their employment agreements which means if they're unable to operate – for example if there's a floor or earthquake – then they wouldn't necessarily have to pay employers and could deduct.
However, Kynaston says the clauses are rare and without them, employers generally wouldn't be able to deduct wages.
"Wages are sacrosanct really and if the employee was willing and ready to work and through no fault of their own, so if the employer is unable to make its premises available for example, then the employer would be required to pay," he says.
However, Kynaston says it's a different story if the employee is unable to get to work and it's got nothing to do with the employer.
"The employee in that case is not ready and able to work and is unable to provide their services due to circumstances beyond the employer's control," he explains. "So the employer in those circumstances probably can legally not pay."