Three hopefuls said they would ensure a Living Wage for Wellington City Council's workforce but not all candidates were so supportive.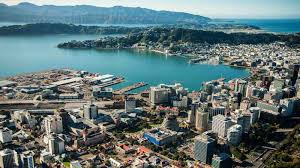 Three of the hopefuls vying for Wellington city mayor have publicly expressed their support for the Living Wage movement, insisting they would implement the scheme across the council's entire workforce.
At a candidates' forum hosted by the PSA, Justin Lester, Helene Richie and Nick Leggett confirmed they support the Living Wage for all council workers – including those employed through contractors and council-controlled organisations.
The trio were joined at the forum by fellow candidates Jo Coughlan, Keith Johnson, Andy Foster and Nicola Young.
"We're extremely pleased to hear three candidates plan to build on the good work already done by Wellington City Council towards making this a fairer city", said PSA national secretary, Glenn Barclay.
"The PSA decided to hold this forum to hear from the candidates first-hand about their vision for Wellington – including their stance on local ownership of local services and privatisation," he explained.
Wellington City Council voted to become an accredited Living Wage Council in 2013 and, according to Barclay, has since taken "great strides" to reaching that goal.
"We know this has the backing of Wellington's voters – what's now needed is a mayor and a council that will deliver on the promises and finish the job," he said.
The high-profile support is just the latest success for the Living Wage movement after a string of new employers became accredited this year, including much-loved TV star
Tamati Coffey
.
More like this:
Spark makes $40K pay pledge
Minimum wage bill makes headway
Full list of Living Wage employers revealed