HRM Online brings you a round-up of HR-related news from across the country.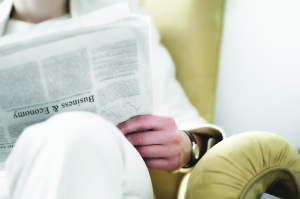 Online vacancies continue upward trend
Online job vacancies for skilled workers may have fallen flat in December but still continued an upward trend, according to the Ministry of Business, Innovation and Employment's latest Jobs Online report.
The latest seasonally adjusted results reveal that online advertisements for skilled workers rose by 0.2 per cent in December from the previous month, with increases in the healthcare and medical (2.1 per cent) and construction and engineering (1.2 per cent) industries offsetting decreases in all others. Over the year to December, skilled vacancies increased by 11.7%, while all vacancies increased by 15.4%.
Vacancies for skilled workers in the South Island rose but fell in all regions in the North Island. The Canterbury region showed the largest increase at 1.8 per cent. The growth in skilled vacancies in the Canterbury region was largely driven by increases in the accounting, HR, legal and administration (up 30.5%), hospitality and tourism (up 25.2%), and construction and engineering (up 20.9%) industries.
Employment confidence rises, wage growth slumps
Employment confidence rose in the final quarter of 2013 to its second highest reading in the last two years, however optimism about wage growth slumped to its lowest in 18 months according to the Westpac McDermott Milller Employment Confidence Index.
The index rose to 103.4 in the fourth quarter from 102.8 from the prior quarter. The report said while it was at the second highest level in the past two years it remains subdued due to concern around the labour market conditions and earnings growth. The net percentage of expected earnings to increase over the next year fell to a 29%, the lowest since June 2012. The report attributes low wage growth to continuing depressed inflation.
Employment confidence however, was not widespread across the nation, with declines in the rural regions, while the three main centres, Auckland, Wellington and Christchurch gain. The rise in confidence was also focused in middle-income groups, those earning $30,000 to $70,000. Confidence also rose for those aged 30 to 50, while the under-30s felt pessimistic about future employment options.
Students struggle to find work
Otago students struggled to find work in 2013 which resulted in a $700,000 drop in earnings for the region's students throughout the year according to figures released by student recruitment and placement service, Student Job Search.
"Seeing such a big drop from 2012 to 2013 is disheartening for students, especially with the cuts to student support," Ruby Sycamore-Smith, 2014 Otago University Student Association President stated. "Students want to work, and if the jobs aren't there then it's going to make for another tough year."
The figures show students earned $7,353,136 in 2013 down nine per cent from $8,051,814 in 2012. Students placed in work and the weeks worked also took four and five percent reductions respectively, while the average earned per placement also decreased four percent from $1,848 to $1,766.
Company fined over workplace injury
Meat processor Riverlands Eltham Ltd has been fined $42,500 and ordered to pay reparations to a staff member of $12,500 following a workplace injury in which the staff member lost the end of his right index finger.
The company was convicted on one charge of failing to take all practicable steps to ensure the safety of the employee while at work.
The employee had his finger caught in a conveyor while he was collecting blood from slaughtered animals. Judge Max Courtney said that notwithstanding the victim's action in putting his hand on the conveyor, the company did not take all practicable steps to protect him by ensuring the machine was guarded, that it had a start warning system and that it had an emergency stop button in an accessible position.