The positivity buzz of the Kiwi economy continues with this week's news wrap with news job ads have risen and more women are in the workforce than ever before.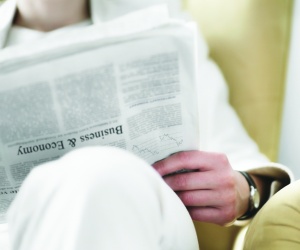 Job ads increase in January
Job ads increased by 13% in January, compared to the same period last year, according to job source website SEEK.
In January 2014, close to 24,000 jobs were advertised in New Zealand compared to less than 21,000 in January 2013 and just over 19,000 in 2012.
The Auckland market boasted the greatest number of jobs in January with a total of almost 12,000 opportunities listed, a 13% increase from January 2013 and representing almost 50% of the total number of jobs posted in that month in New Zealand. Canterbury and Wellington also enjoyed an improvement of job opportunities increasing by 15% and 13% respectively.
According to SEEK CEO and General Management personnel have the itchiest feet when it comes to applying for a new job, with a 65% growth of applications for the month of January, followed by candidates in self-employment at 37%, then Design & Architecture and Consulting & Strategy both increasing their applications by 36%.

Capital workers tops in productivity
Wellington workers on average are more productive on average compared to those in other centres according economics research firm Infometrics' Annual Economic Profile of Wellington City.
The report found that productivity had increased in the city to the year ending March 2013 by 2.6 per cent - the same as the national average - to $19.9 billion. The increased productivity by Wellington's workforce took the city to 29.2% higher than the national level.

More women in the workforce than ever before
The Household Labour Force Survey (HLFS) has revealed found women's participation rate in the workforce has risen to 63.4% - the highest level since the survey began in 1986.
Women's Affairs Minister Jo Goodhew stated that the latest census also revealed more women are gaining formal qualifications with the number of women holding a bachelor degree or higher increasing by 100,500 to 339,700 since 2006.
"The challenge now is to see these qualified women working across a broader range of occupations, we still have some way to go in regards to management roles and occupations that are male-dominated," Goodhew said.

Forklift death investigated
Police and Worksafe New Zealand are investigating the death of a man after a forklift rolled in Whangarei.
The 24-year-old man, who was driving the forklift, died at the scene at Kiwi Timber Protection Ltd. The matter has been referred to the coroner.