New research reveals just how many job candidates are lying and what they are lying about while in other news living wage campaigners have increased the rate and another organisation is calling for gender pay equity.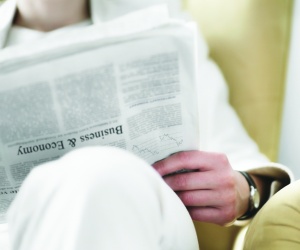 Four in five job seekers are lying to you
Research from employment screening agency Verify has revealed that up to 25% of all resumes contain false information and a further 80% have exaggerations and embellishments.
Greg Newton, managing director of Verify, said that two scenarios are at play: those candidates who tailor their resume to the job requirements, and those who blatantly alter the facts.
"Firstly, for those who choose to tailor their resume, they may highlight aspects of their background that directly relate to required competencies or experiences, not mention jobs that are irrelevant, focus more on qualifications that are required in the new job and so on," Newton said.
For those who 're-invent' themselves, Newton said it's not unusual to see whole jobs being omitted, qualifications being upgraded or job titles modified to reflect a more senior role.
Living wage rises
Living wage campaigners state that it now costs $18.80 an hour to feed two adults and two children in New Zealand.
The new figure, up 2.1 per cent from the campaign's original estimate last year of $18.40 an hour, is more than $5 higher than the legal minimum wage of $13.75.
The figure is based on calculations by the Anglican Family Centre research unit of the gross hourly wage required for a family with two children where one adult works fulltime and one half-time at the same wage rate.
Labour Minister Simon Bridges told the
New Zealand Herald
that raising the legal minimum wage to the original figure of $18.40 would cost employers $2.5 billion a year and wipe out 25,000 jobs. He said the Government would announce a new minimum wage for the tax year starting on April 1 "soon".
Call for gender pay equality
The New Zealand Federation of Business and Professional Women (BPW NZ) is challenging the government and business leaders to implement change to ensure pay equality.
The Statistics NZ Income Survey for the June 2013 quarter showed that women are still behind in equal pay. The average weekly income from wages and salaries showed that in 2012 men earned $598 per week and women $383 (difference $215). In 2013, even though earnings increased the difference remained: men $932, women $717 (difference $215).
"BPW NZ is concerned that the gender pay gap negatively impacts on potential financial growth of New Zealand through investment and therefore GDP," President Carolyn Savage stated.
"Research by Goldman Sachs suggests that reducing the gender pay gap increases the productivity of the economy and we all want that. For the sake of our economy we call on the New Zealand Government and business leaders to implement change, to become world leaders and ensure women and men receive equal pay for work of equal value."
Employee engagement top priority for 2014
Staff retention and employee engagement will be top priorities for human resources teams in 2014, according to the latest Global Salary Survey from specialist recruitment consultancy Robert Walters.
The survey found companies will be looking to hire learning and development specialists to help develop and implement employee training schemes, and learning and development managers can expect a salary increase. In-house recruiters will also be increasingly popular as organisations prepare for larger recruitment drives to accommodate expected business growth.
It also found that hiring is likely to increase across the board this year, which will have a knock-on effect on candidate movement in the market as business confidence improves.
James Dalrymple, Director of Robert Walters in Auckland, said: "There will be an ongoing need to reduce costs and improve efficiencies across both the public and private sectors, and therefore business transformation skills will be in high demand. We recommend that employers react quickly to the highly competitive job market by implementing an efficient interview process and taking extra measures to ensure new joiners are a cultural fit, which will maximise the chance of their long-term employment."