More than 80 per cent of New Zealand jobseekers are influenced by online comments about a potential new employer.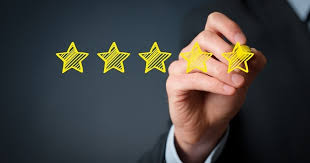 Kiwi employers are being warned not to ignore employee review sites after a recent survey revealed the vast majority of New Zealand job seekers let online comments influence their decision.
The study of 630 New Zealand-based job hunters found that more than 80 per cent could be swayed by reviews left by former and current employees.
"In mere minutes a candidate can learn a lot about what it's really like to work for an organisation, which allows them to make a far more informed decision about whether they want to apply for a job there," said
Hays
New Zealand managing director
Jason Walker
.
He added that the study also proves times have changed for employers – rather than the organisation controlling the message about what it's like to work for them, current and former employees now do.
"You want to make sure they leave with a smile on their face and a willingness to talk positively about their employment experience at your organisation," he stressed.
The rise on online employee review sites puts employers in a difficult position, with many facing the wrath of disgruntled former workers. Sadly, leading employment lawyer Peter Cullen said past employees should have no legal concerns about posting anonymous reviews – as long as they don't defame a staff member or say something that causes damages to the company.
He did, however, reveal that employers have more power when it came to current employees leaving online comments.
"If you surreptitiously slate your boss you're breaching your obligations," Cullen told Stuff, adding that employees have an obligation of fidelity and good faith and are required to behave in a way that promotes trust and confidence.
According to Cullen, even leaving a positive review could be a risky move for existing employees unless it had been discussed with the employer first.
More like this:
Casual employees still have rights, warns ERA
MI5 turns to Mumsnet for new recruits
Goldman Sachs to scrap numerical performance ratings