Insurance company Youi takes the unusual approach of hiring people for their personality rather than their experience. Should you take the same approach?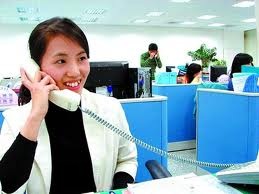 Australasian insurance company Youi has an unusual approach to hiring – it's not interested in seasoned insurance professionals.

Instead, it looks for candidates who have the right personality for the role.

According to head of communications Trevor Devitt, the company's hiring philosophy is, "Hire the attitude, train the skill".

"We very much focus on the skill being something that we can equip people with. We want to hire you for your attitude, your rapport building, your humanity and your intellectual capability, not the fact that you've got 10, 15, 20 years' experience under the belt.

"It works extremely well for us because we get the right calibre of people who we know are going to live, sleep and breathe the Youi brand."

The company has offices in South Africa and Australia and recently entered the New Zealand market.

Devitt said that if he looked at the hiring being done for the New Zealand and Australian operations, he could count the number of people with insurance experience "on one or two fingers".

"Let's look at the claims skillset. These are people who are very logical and think in a very structured way. That's different from a sales person. For sales, you need that verbal ability and the ability to persuade, think on your feet, that kind of thing. For a claims skillset, you're looking for a very different kind of personality. In the claims world, one plus one always gets to two.

"Whatever your experience may be, and to a large extent we don't hire people with insurance experience, if we're looking for verbal acuity, the attitude, the ability to think on your feet, talk quite fluidly and build rapport with potential customers, we would draw people who have broad sales experience. They may be in a retail environment, could be selling TVs at the local JB Hi-Fi or Harvey Norman."

He said the company got a lot of job candidate referrals from existing staff.

"When you've been involved in something for a good number of years, sometimes you don't see the wood for the trees because you become steeped in the tradition of what you're about. We get people who come in and question the way we do things. It gives us the capability to maintain the fresh approach."

The company can tell the approach is working because it has a public feedback wall on its website where anyone can post comments about the business – good or bad.

And the organisation doesn't see the comments until they've gone live.

"The only editing we do have is automatic. We've built in a swearing filter. If there are any obscenities or offensive words, we've got a filter that blocks them out but you can still see the context."

The Australian comments wall has been running for about two and a half years and already has more than 73,000 comments.

And it's not just customers who can have their largely unedited say – the company is currently setting up an internal wall for employees to do the same thing.

"It will be a great source of feedback," said Devitt.

Would you hire for attitude rather than experience?