An update is expected within the next 24 hours after workers rejected a second offer from the Aviation Security Service.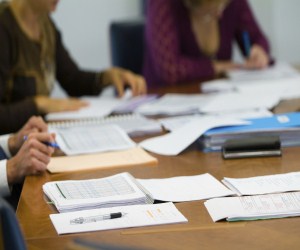 Late last week, aviation security officers rejected a second offer from employers and suggested industrial action may be imminent – now, one union spokesperson suggested an update could be expected within 24 hours.
"The three unions are currently meeting to discuss next steps," Jessica Williams, media advisor for the Public Service Association, told HRM.
"We should have more of an update this afternoon or tomorrow morning," she added.
The PSA – New Zealand's largest union – is representing aviation security staff alongside E Tū and the National Union of Public Employees.
The strike threat comes after employees were told they would lose an allowance worth $2,100 a year. Many workers were also reporting a significant increase in passengers without any additional support or resources.
Glenn Barclay, national secretary of the PSA, said the strike had been scheduled for December, but workers were reluctant to impact the holiday period.
"Union members voted in favour of strike action in December but decided to call it off, because it would cause massive delays for the public during the holiday season," he revealed.
"If the Aviation Security Service doesn't agree to return to negotiations, unions may be left with no alternative but to take strike action," he added. "We're well aware of the disruption it could cause, and we wouldn't take this action lightly."
More like this:
Major bank denies caustic culture claims
"HR should act lazier," claims top coach
Collaborative tech a must-have for major Kiwi company