The PSA welcomed the party's plan to wipe student debt for certain recruits but said it may need more work.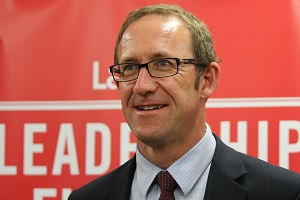 One of New Zealand's leading unions has praised Labour's latest employment incentive but says the plan may need more work before it's viable.
The political party wants to wipe student debt for anyone taking up public service jobs in smaller centres – Labour leader Andrew Little says the move would encourage people to move to regions which are struggling with job shortages and could even extend to the private sector.
PSA national secretary Glenn Barclay said any scheme that helps students deal with debt is a good idea but said the union would have to see more detail before it gave its unqualified support.
"Over recent years, the government has moved to centralise the way public services are delivered - which has stripped regional offices to a skeleton staff," he said.
"Any scheme like this would need to be supported by a government commitment to maintain public service roles in the regions – and to make sure those jobs are fulfilling and sustainable," he continued.
"If this proposal means Labour will retain public service jobs in the regions, we would welcome it."
Barclay also said Labour would need to restrict the relocation scheme to jobs or regions where there are no local qualified workers available.
"Where there are hard to fill vacancies, Labour's proposal could help revitalise our struggling regional towns and cities - and give tomorrow's public service workers valuable experience."
More like this:
This is the work benefit new graduates really want
Should HR be helping employees out of debt?
How to hire in an unpopular industry