One charity worker has been awarded compensation following her manager's unbelievably insensitive actions.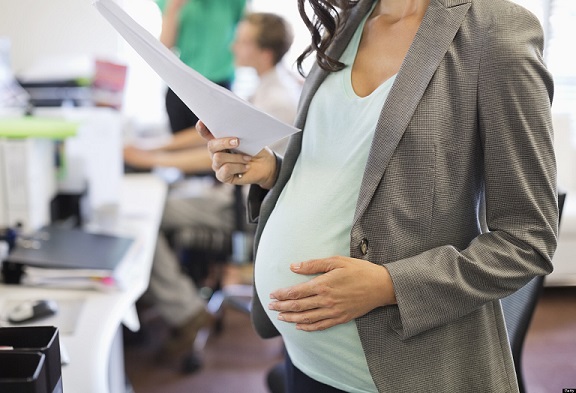 One young mother has been awarded compensation after courts agreed her employer had sacked her in a flagrant display of pregnancy discrimination.
Former team leader Teri Cumlin suffered a campaign of abuse while working for Engage Fundraising – a UK-based charity-collection company – and was eventually dismissed just two months before giving birth.
Manager Mark Robertson has been named as the sole culprit and Cumlin says he targeted her from the moment he found out she was expecting.
"He started shouting in my face, telling me how stupid I was and that they wouldn't be able to keep me on," said the 22-year-old.
Robertson constantly berated Cumlin – criticising her for taking too many toilet breaks, drinking too much water, and being generally unfit to work.
​
He also regularly sent Cumlin home unpaid and told her to attend shifts later than her colleagues so he could discipline her in front of other employees.
Abhorrent Robertson even told a then-pregnant Cumlin that she could lose her job unless she had an abortion and said; "If you want a career then I'd advise you to terminate your baby."
After being demoted from her post as team leader, Glasgow-born Cumlin complained to head office about the manager's conduct but no steps were taken to address it.
Eventually, Cumlin felt compelled to take Engage to an employment tribunal and the young mother has just been awarded the equivalent to approximately $23,000.
Lawyer Agnes Maxwell-Ferguson slammed the manager's "old-fashioned Victorian attitude" and said it was "staggering" that such an outlook could be present within a charitable organisation.
"We hope this case highlights to employers this attitude towards pregnant workers cannot be tolerated in the current workplace," she added.