Tech companies are well known for their young founders and workforce, but that trend might have backfired on one major social media company.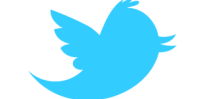 A former
Twitter
employee is suing the company for age discrimination, claiming he was fired due to his age and medical needs.
Former data centre manager Peter Taylor's suit claims he was an exemplary employee who "saved [Twitter] over 10 million dollars in the expansions of [its] data centers." Taylor was fired in September 2013 at the age of 57, after being diagnosed with kidney stones.
Taylor's lawyers write that he scheduled his medical appointments and surgery so he could still work fulltime, but he spent less time than usual on work and requested additional staff support. The company "refused to accommodate" his disability, the suit claims, instead assigning him extra work and firing him when he failed to complete it.
One month after his surgery he was fired with no warning or notice, and his supervisor reportedly made at least one remark about his age.
"The persons defendants employ in positions similar to plaintiff's position are all substantially younger than plaintiff," the suit said. "Defendants replaced plaintiff with several employees in their 20s and 30s."
Six months before the termination Taylor was given restricted stock units as a reward for good performance, and his most recent performance evaluation, just six weeks before he was fired, showed he "meets expectations".
A Twitter spokesperson told SF Weekly "the case is without merit, and we will vigorously defend ourselves against it."