The 12th annual New Zealand Law Awards took place tonight with three firms winning accolades for their desirable work environment.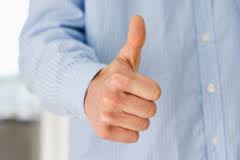 Three of New Zealand's best legal workplaces were recognised at an industry gala tonight as the 12th annual NZ Law Awards took place in Auckland.

Held at the Langham Hotel, the event drew 610 attendees and was hosted by radio personality Leah Panapa, who stepped in at short notice for TV journalist Mike McRoberts who is still covering the after-effects of this week's major earthquake.

"Everybody's in high spirits and it's fantastic to see people celebrating their own successes as well as those of their peers," said event manager Jemma Tolhurst.

Law firms Daniel Overton & Goudling, Anthony Harper, and Anderson Lloyd were all identified as employers of choice after a team of around 50 judges analysed the 19 finalists.

The extensive panel judged the companies on a number of aspects including employee engagement, reward and recognition, work-life balance, and learning and development opportunities.

Auckland-based Daniel Overton & Goudling won the Employer of Choice Award for Firms with 1-50 Employees and Anderson Lloyd, which has four locations across the country, won the award for firms with more than 100 employees.

However, law firm Anthony Harper achieved a particularly impressive win on the night, picking up the Employer of Choice Award for Firms with 51-100 Employees for the third consecutive year.

Not only that, but Anthony Harper's Malcom Hurley won the Crowe Howarth Managing Partner of the Year Award, earning yet more recognition for the impressive firm.