Ten CEOs from some of New Zealand's biggest companies are calling on employers to create more jobs for young people.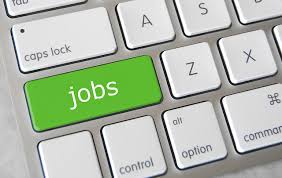 A number of New Zealand's most prominent CEOs have joined forces to issue a serious workplace challenge to other employers – take on 500 unemployed young people in the next 50 days.
Dubbed the 50/500 campaign, the challenge hopes to counter youth employment – which currently sits at 7.8 per cent – by connecting jobseekers to an education-based website launched in August.
The Joy Business Academy site offers basic training modules such as customer service, teamwork, and financial literacy – it also allows employers to specify which units they want potential recruits to complete before applying for a position.
"Five hundred people into work pre-Christmas would be a pretty cool gift to New Zealand," said Ken Brophy, chief enabler at Joy Ice Cream – the company behind the innovative jobs site.
NZME chief executive Michael Boggs is among the CEOs who issued the call to action – he said giving jobs to young people was "at the centre of creating a vibrant, innovative workforce that will ensure New Zealand continues to punch above its weight on the global stage".
Written in the form of an open letter, Boggs' signature is accompanied by those from the chief executives of Vodafone, Foodstuffs, Vector, DB Breweries, Jucy Rentals, Real Journeys, Te Papa, Waste Management and Yellow.
"As businesses, we have the power to give young people a life-changing opportunity," reads the letter. "We can open the door and give them a chance to start their career."
Recent stories:
Why your employees really can adapt to change
Stop telling stressed employees 'to relax', say experts
Tributes paid to unionist Helen Kelly