HRM takes a look back at the highest-ranking articles which got Kiwis talking in 2016.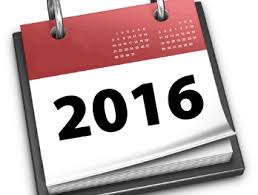 From a revolutionary health and safety act to multiple executive appointments, it's certainly been an eventful year for New Zealand's HR sector. Here, we look back at the highest ranking articles which got Kiwis clicking in 2026.
January
Impending health and safety laws send shockwaves across NZ
Almost a year later and HR professionals are still getting to grips with the Health and Safety at Work Act which saw New Zealand move towards an Australian model.
$12K fine for Kiwi employer's good-faith breach
A major merger coupled with a bullying claim landed one large communications firm in hot water.
Christchurch HR manager jailed over $400K theft
The HR professional, who was working in a law firm, was jailed for three years after a judge said she'd been motivated by greed, rather than need.
February
Winners announced at NZ HR awards
The Human Resources Institute of New Zealand held their annual awards evening in February with readers keen to find out who took home a trophy.
Increase to minimum wage confirmed
While the change didn't come into force until April, the government confirmed a minimum wage increase of 50 cents – lifting the rate from $14.75 to $15.75.
'Oops': Reaction to firing 30 employees accidentally
A global technology brand accidentally fired 30 employees when bureaucracy and incompetence momentarily combined.
March
"We were dead wrong," admits Google HR team
What makes a team great? HR pros from the tech giant set out to answer the question but were surprised by the results.
When can HR legally ask for a sick note?
You don't necessarily have to wait three consecutive days, revealed one leading employment lawyer.
"Engagement and culture are not HR issues."
The CEO of an award-winning New Zealand workplace told HRM that the burden shouldn't lie solely on HR's shoulders.
April
"Ridiculous" legislation sees HR-language banned
Published on April 1, this story about a controversial employment Act may not have been entirely as it seemed…
NZ minister promises immigration crack down
Immigration Minister
Michael Woodhouse
reprimanded employers for turning to international hire companies too soon.
Kiwi employers warned about "after-work" drinks
The new health and safety laws could extend beyond the workplace and into the pub, said one leading employment lawyer.
May
"HR is dead and hooray for that."
An award-winning industry professional spoke out about the state of HR, saying something far better is on the horizon.
The number one reason employees move on
It isn't poor compensation, inadequate training or a lack of recognition – so what is it?
$15K pay-out for "humiliated" employee
A leading catering and facility management company failed to adequately deal with bullying allegations, according to the ERA.
June
TV star makes HR history in Rotorua
The former TV personality turned politician became the first accredited living wage employer in the city.
"Don't be a d**k" – HR head
Kiwi favourite
Trade Me
rebelled against cookie-cutter corporate values to include a genuine, empowering principle.
PwC abolishes employee dress code
The top accountancy firm has officially relaxed its rules on work wear – just weeks after one receptionist was sent home for refusing to wear heels.
July
Full list of Living Wage employers revealed
From software companies to coffee roasters – there are now a full 58 accredited Living Wage employers in New Zealand.
PwC announces new CEO
The company's New Zealand operation elected a long-term partner as its executive leader.
Teen worker crushed on Waiheke ferry
The 17-year-old was airlifted to hospital where he is in a stable condition after suffering serious pelvic injuries.
August
Kiwi's landmark wage case overturned
The support carer who fought for minimum wage has had her ground-breaking 2015 win reversed
Air NZ boss addresses social media scandal
The airline's CEO spoke out after employees were pictured in compromising images online.
KPMG confirms recruitment overhaul
The financial services firm has scrapped multi-stage assessments in a bid to appease frustrated millennials.
September
Finalists for NZ's best workplaces announced
IBM
Kenexa confirmed the finalists of its annual Best Workplaces Survey and Awards.
WorkSafe names new CEO
The occupational health and safety regulator announced its latest chief executive, who went on to take the reins mid-December.
CEO slams living wage as "just bad business"
The head of a leading business group says the salary scheme is populist but with plenty of flaws.
October
How NZ's immigration changes will affect you
HRM asked an expert in the field to share his thoughts on how October's big announcement would impact employers.
Otago job ad slams "s**t-stirring whingers"
The pest control company is being brutally honest about what it expects from its potential employees.
$2.8M fine for Disney over "deplorable" safety incident
A production firm owned by the industry giant came under fire after Hollywood star Harrison Ford was crushed beneath a hydraulic door.
November
The worst thing HR can do in a difficult conversation
They're part and parcel of being in HR but getting it wrong could cost you your credibility, warned one industry expert.
Top academic offers post-quake advice
One professor who studied employers in the aftermath of Christchurch's 2011 quakes shared his thoughts on organisational recovery.
Dress codes: Why HR has to get it right
Figures suggest Kiwi workers prefer having a set dress code but one industry lawyer said HR should be careful when a drafting a policy.
December
Coca-Cola Amatil names new HR boss
The major manufacturer also revealed it would be combining HR with another department – a move it admits is "different".
Does du Plessis-Allan's departure mean trouble for HR?
The Story host may have landed HR in hot water after she suggested she'd known for months that the show would be axed.
Union puts new PM on 90-day trial
The organisation, which has long-opposed probation periods, says it will be monitoring Bill English's performance over the next three months.