Recent reports from recruitment organisations have shown a positive outlook for the HR profession.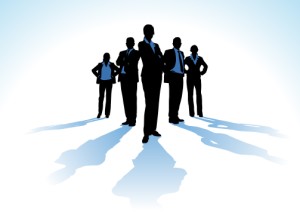 Recent reports from recruitment organisations have shown a positive outlook for the HR profession.
According to Hudson's latest Employment Trends report, HR has the fifth strongest positive hiring intentions of professions nationwide and Hays Quarterly Report has revealed three HR roles in high demand.

The Hays report for October – December 2014 shows that an increasingly long list of skills is needed in high-skill industries.

Jason Walker, Managing Director of Hays in New Zealand, explained that with business confidence increasing employers are looking to hire more staff in permanent roles.

"The greatest demand is in the construction industry. Infrastructure developments, activity in the civil sector, a busy commercial construction market, a pick up in the housing sector, and of course the Christchurch rebuild are all fuelling staffing demand," he said. "Other high-skill industries, like IT, finance and professional services, are also actively hiring skilled professionals."
Things are also looking positive for HR.
"Whilst the election created political uncertainty, particularly in industrial relations, there was no slow down in the recruitment of HR professionals. Now the political climate has stabilised we expect to see more permanent roles available," the report states.
According to the report there are three HR roles that are in demand:
HR Business Partners – Candidates with commercial sector experience are always is short supply. In both the public and private sector practitioners demonstrating good depth and breadth of generalist experience are highly sought after. These professionals are needed to assist with strategic change and organisational development initiatives that include talent management, remuneration, and capability and leadership development.
WHS Practitioners and Contractors – With ongoing changes to legislation, candidates in the workplace health & safety space are being engaged using short and long term contracts. They are required to give assurance to the board on any issues related to compliance.
Senior HR Advisors – Experienced standalone HR Advisors are sought, particularly in the commercial sector. Candidates with the ability to coach managers and resolve challenging employment relations issues are held in high regard.