A new report has revealed Kiwi businesses are increasingly anxious about the availability of skilled workers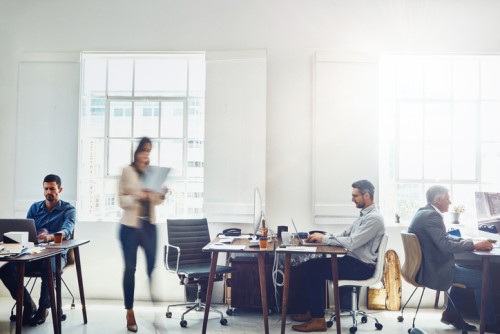 The optimistic business outlook in New Zealand is under threat by a potential shortage of skilled workers, according to Grant Thornton International's latest International Business Report (IBR) survey.
The research found that New Zealand businesses are becoming increasingly concerned about the availability of skilled workers; 44% cited a lack of availability compared to 36% last quarter and this time last year.
Paul Kane, partner, business advisory services at Grant Thornton New Zealand, said that while businesses are doing well and profits are up, there is a real concern with the ability to hire and retain staff.
"Construction is a good example; the industry is already struggling to find enough qualified builders or people who want to train to become builders," said Kane.
"With the success of the Kiwibuild scheme hinging on a workforce ready to deliver what the coalition government has promised, there will need to be some considerations made to achieve this."
The research also found that business optimism throughout the country is coming off its high from the last two years; this quarter, 60% of businesses surveyed were optimistic about the country's economic outlook – this is a sharp dive from 76% last quarter.
Changes to the skilled migrant immigration category made under the previous government and a cooling in migration could be a key factor impacting continued optimism, according to Grant Thornton.
"A booming economy depends on a robust workforce, but there are factors at play that could jeopardise our economic success," said Kane.
In December last year, the Employers and Manufacturers Association annual members' survey found that the number of companies relying on international staff has soared in recent years as organisations battle to find qualified and experienced candidates.
The survey – which collected responses from 420 employers across the North Island – found that 49% of employers were using the immigration process to recruit staff, compared to 38% in 2016 and just 27% in 2015.
The majority of employers (65%) said that there was, or would soon be, a skills shortage in their industry while a similar majority (61%) said they were finding it difficult or very difficult to recruit staff.