They're part and parcel of being in HR but getting it wrong could cost you your credibility, warns one industry expert.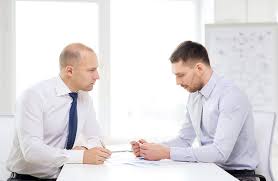 Difficult conversations are part and parcel of being in HR but that doesn't mean they always go smoothly, warns one industry expert – in fact, there are a number of traps that can easily catch HR professionals out.
Leadership coach Lena Gray is an expert in handling challenging interactions – here, she outlines a multitude of mistakes that can trip people up:
Not having the courage to have the critical conversation in the first place
Not having it immediately
Not having a structured approach that works
Not having the skills to have a difficult conversation - i.e. not knowing how to keep the conversation in the frame, and not having the skill to recognise when the conversation is being or has been derailed or taken out of context
Being or becoming emotionally engaged
Engaging with blame/victim language
"The list above is all too common and as such it is a straight path or slippery slope (in some cases) to certain and unnecessary confrontational interactions including physical confrontation," Gray told HRM.
"It's incredibly easy to lose control if you cannot or choose not to check off the list above before entering into such like situations or potentially difficult conversations," she continued.
"If you're not in control, someone will be and whoever is in control determines the outcome," she warned. "HR and leaders are vehicles for ensuring organisational outcomes - when they lose control they compromise the success of the organisation achieving those outcomes.
"The situation is already out of control in the sense that it will be outside of certain parameters as specified by the organisation or its leaders so gaining control or taking ownership of the situation is actually more important, and if done well, maintaining order and accountability will not be an issue," she added.
Gray, who is the creative director of leadership training firm Mind Suite, will be offering advice to HR professionals about how to master the art of tough conversations at the upcoming HRM Leaders Forum.
Here, she will discuss how to diffuse conflict, how to control conversations in an empathetic way, and – among other things – how HR professionals can create win-win scenarios.
For more information on the Auckland event, or to reserve advance tickets, click
here
.