HRM chats to Comvita's chief corporate services officer about the HR practices that led the company to be named among New Zealand's best workplaces.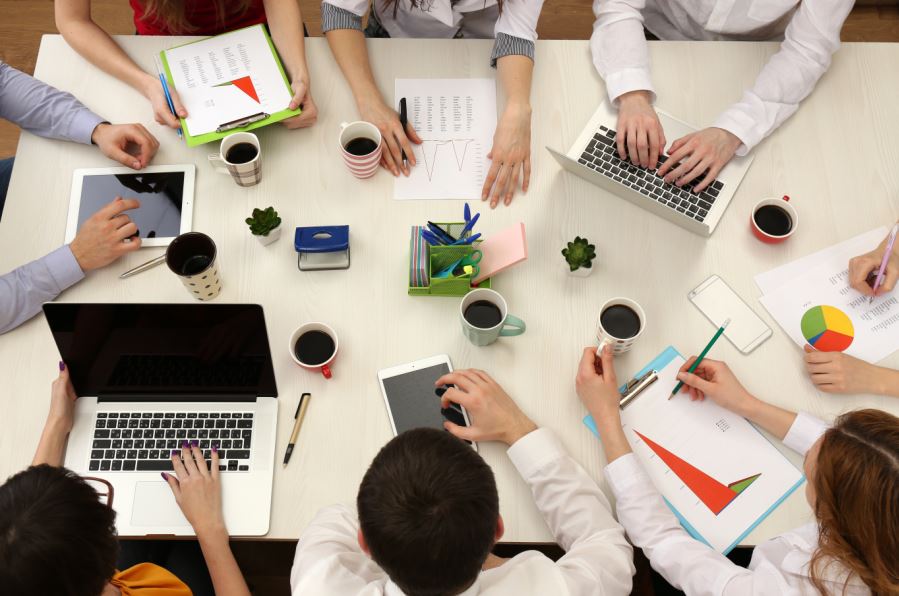 This year, Comvita NZ was a finalist in the
IBM
Kenexa Best Workplace Awards' Medium to Large Workplace category.
With a global team of around 500 employees – 300 of whom are based in New Zealand – maintaining a strong ethos and atmosphere presents as somewhat challenging; so how did Comvita succeed?
HRM
spoke to Patrick Brus, chief corporate services officer at Comvita NZ, to find out.
Team feedback
Brus told
HRM
that leaders at Comvita spend a lot of time on employee engagement.
"Our HR representative runs workshops with each team – we use the Design Schools method which was created by Stanford University.
This involves creative sessions with each team, where staff come up with an action plan. The Design School methods help workforces to build skills in several areas including deeper levels of observation, empathy, reframing design challenges into actionable problem statements, and storytelling.
"The Design School has been used by Air New Zealand, which is widely considered one of the most innovative airlines in the world," Brus explained.
"We use them to encourage teams to own their own happiness, destiny and engagement levels.
"It's a creative process that also says a lot about how our teams solve problems."
The importance of collaboration
"We're very much a values-driven organisation," Brus said.
He explained that this dates back to when Comvita was started in New Zealand 41 years ago, by founders Claude Stratford and Alan Bougen.
"Alan is still on the board," Brus told
HRM
.
"From the beginning, Comvita has had a vision of taking something out of nature without tinkering with it too much – that caring translates to our people and customers.
"The idea of 'caring' was strong when the business started, and it remains one of our key values for business today."
He added that in his workplace, "you can feel it's all about collaborative work".
"All of our cross-function teams are clear about Comvita's vision and strategy," Brus said.
"That's the power of the business: a strong mission and values, a cool story and products, and it's just a fun place to be."
HR initiatives
Comvita has three core values that drive the way the entire business operates: caring, courage and curiosity.
"The three Cs are a part of everything we do," Brus said.
"In my job I handle corporate service, which deals with everything from people, culture, health and safety and infrastructure such as technology and office space.
"We spend a lot of time mapping out employee journeys – we see our people as customers, and give a lot of consideration to how can we improve their journey to give them the best experience with us."
Brus added that the company's values are "in every single aspect of the employee journey".
"Our selection process includes a lot of questions around the values, as does our induction process and staff meetings."
In fact, in every meeting, Comvita employees participate in a peer nomination process which centres around the organisation's values.
"We have a lion soft toy that represents courage," Brus told
HRM
.
"Whoever received that for their efforts in the previous month stands up and gives it to a person who they feel demonstrated courage at work in the current month.
"The same goes for caring – which is represented by a heart toy – and curiosity – which is symbolised by Curious George."
Employees can also be nominated for other awards, such as the 'Natural Achiever' prize, which runs every quarter and offers gift vouchers to winners.
"We really want to treat our staff like high-value customers," Brus continued.
"Sometimes they aren't here forever, but we believe that you have to treat them that way and give them the best possible journey to build a strong employment brand.
"If that is strong, the company's business brand is strengthened and becomes more successful – it all fits together very nicely.
"It's hard work, but you always have to keep at it – good leadership is absolutely pivotal for a high engagement level."
You might also like:
'It takes a village': the change that unified a workforce
Mars shares secret ingredient for HR success
In the winner's circle: what sets New Zealand's best workplaces apart?