One artistic freelancer offers some sage advice to employers looking to improve relations with their company's creative members.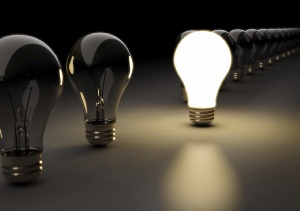 Professional creatives are notoriously difficult to manage but one artistic freelancer says there's a single key skill – and some important tricks – that make the whole process a lot easier for everyone involved.
Adapt
"The main skill required in order to successfully manage creative people is the ability to adapt to different personalities," says professional illustrator and art director Ben Tallon.
"Some are bold-natured and others are more fragile," Tallon said
. "We're all individuals selling a specialist service that is a product of who we are as humans and this is the crux of the aversion to traditional business speak."
Creative employees may be a permanent part of the organization but they could also be one-off or repeat freelancers – hired to work on a project for just a few hours up to many months. Whichever the case, Tallon says there are some valuable points which could go towards ensuring the partnership is as successful as possible.
Advice
"Establish early whether a creative likes to lead with their own ideas or if they prefer to be explicitly directed."
Some creatives will want as much input as possible to ensure they deliver the right results but others work best when given clear direction. Find out at the start and you'll save time and ensure top results.
"Bring the creative in at the earliest stage. Nobody likes to be force-fed a clichéd idea."
Tallon says this is one of the most common enthusiasm killers – instead, give them a chance to share their ideas. That's what you hired them for after all.
"Do not be fooled by age, many graduates are in business way before they enter the professional world."
Concentrate on their proven ability and portfolios – age doesn't always signal experience or speak for natural talent.