An increasing number of New Zealand workers expect their ideal employer to come knocking, rather than the other way around. HRM looks at how to deal with these passive recruits.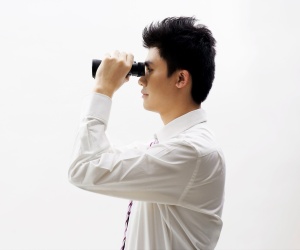 While some international job candidates go to extreme lengths to appeal to potential employers – including making their own beer with their resume printed on it, or creating Lego figures of themselves – Kiwis are heading in the other direction.
According to recruiting experts
Hays
, almost half of New Zealanders are open to a new job, but are not actively looking for one.
"Social media has given professionals an opportunity to share their profile online with a global audience," says
Jason Walker
, managing director of Hays in New Zealand.
"But that doesn't mean hiring employers will always search you out. While we've all heard of colleagues or friends who have been contacted by a potential employer, this is not the norm for the majority of jobs.
"Instead, jobseekers need to be more proactive. If they want a new job, the old rules still apply – update your resume as well as your social media profile, engage a recruiter and apply for suitable opportunities. Be proactive to advance your career."
Statistics from Trademe showed that while 62% of Kiwis were open to new opportunities, 49% were not actively looking, but were instead passively keeping an eye on the job market.
So how can HR find these potentially talented, passive candidates?
Being aware of internet users who view your company's LinkedIn profile, but do not apply or try to make contact with you. These individuals may be interested in some of the positions listed, and would accept a position if offered
Creating social media accounts to target college students and jobseekers
Allowing candidates to apply directly from mobile devices and smartphones, without downloading a new app. The application process should be easy and accessible enough to be completed on the run
Would you pursue passive candidates, or do you prefer proactive jobseekers?