A tick of compliance for a diverse and inclusive organisation is now a reality for businesses and Coca-Cola Amatil's Head of HR says his company will be the first to achieve it.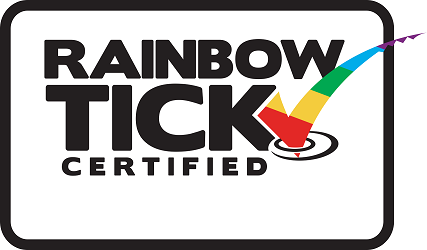 Just as certain foods receive a Heart Foundation Tick, organisations are now able to get their own tick of approval for being a diverse and inclusive workplace.
Launched this week, the Rainbow Tick is a new Diversity and Inclusion programme, designed to show that a company is a safe and welcoming place for people from the LGBT communities.
Organisations are awarded the tick after completing a diversity and inclusion certification process which evaluates the company against Rainbow Tick benchmarks to see whether the workplace understands, values and welcomes sexual and gender diversity. If the benchmarks are met a Rainbow Tick is awarded. Once certified organisations get to keep it for five years, but they have to be audited through that period to ensure they are up to standard.
Rainbow Tick will work with companies who don't met the benchmarks to help them meet the targets.
Speaking at the launch Martin King, General Manager for HR at Coca-Cola Amatil said the programme is going to "change the game" for diversity in New Zealand and the company had already signed up.
"We want to be first [company to achieve the tick], we want to be part of this… and hopefully set the benchmark for other organisations to step up to," he said.
"What's exciting about this is it's not just an accreditation about where you are at, they will also provide support to you if you're not necessarily ready – if you're not necessary there where you need to be in terms of your current policies and practices around diversity and inclusion."
King challenged other HR professionals to have their organisations step forward to gain the tick.
"The reality is we need talent, we need to retain talent and if you don't have a diversity strategy and an inclusive culture you are not going to win in the talent game," he said.
Michael Stevens, Rainbow Tick Diversity and Inclusion Specialist, told
HRM Online,
the programme was the missing part of the "diversity inclusion puzzle".
"We are very good at thinking about it in terms of gender and ethnicity but we haven't focused on this area… It's the one part of diversity inclusion in New Zealand that hasn't been dealt with yet so hopefully we're filling that gap."
The programme has taken a year of development and is based on current international best practice. It has two functions; one as an HR tool to help organisations attract and retain talent and the other as a confidence mark to enhance the organisations brand.
"It's a sign that an organisation, no matter how big or small, has demonstrated that it is an inclusive place for people from the rainbow community," Stevens said.
Stevens said they have had positive feedback and along with Coca-Cola a number of organisations had expressed interest.
Rainbow Tick is also working with Standards New Zealand to turn the tick into an official standard.
For more information on the Rainbow Tick visit the website
here
.