Employees often cite a low salary, long commute or better opportunity with another company as motivation for leaving a job, but sometimes, dogs, carpet and office odours are to blame.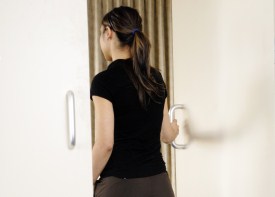 Retention can sometimes feel like an uphill battle – and for some employees, even the best, most innovative retention strategies would not be enough to encourage them to stay. But who could blame HR when an employee's official reason for leaving is "I can't stand the colour of the carpet"?
New survey data has given HR and employers everywhere some insight into the complex and bemusing thinking of employees. According to a survey by US-based consultancy firm OfficeTeam, the following are the wackiest explanations given by employees for handing in their notice as told by more than 1,500 HR professionals.
Some individuals simply had to follow their true calling:
"One worker left to become an apple farmer."
"A staff member quit to climb Mount Everest."
"There was an individual who left to play the trombone."
"An employee wanted to enter a beauty contest."
"One worker quit to join a rock band."
It may be hard to fault these professionals for their honesty:
"A guy said he was making too much money and didn't feel he was worth it."
"One person left because she didn't want to work so hard."
"An individual said he was bored."
"Someone quit because she was going to live off her trust fund."
"An employee said work was getting in the way of having fun."
"A person quit because informal dress was not allowed."
"The worker told us he just couldn't get up in the morning."
And there were other employees who suffered from sensory overload:
"He quit because he didn't like the way the office smelled."
"One employee didn't enjoy the cafeteria food."
"An individual did not like the sound of file cabinets being slammed."
These short-sighted workers gave notice when a day off might have sufficed:
"One person quit to watch a soccer tournament."
"We had someone leave because he had to stay home to feed his dog."
"An employee left because he wanted to watch a movie with his girlfriend during work hours."
Some individuals couldn't ignore their eye for interior design:
"One worker did not like the colours of the walls."
"The employee quit because the office building was unattractive."
"Someone felt the lobby area was too small."
"She hated the lighting in the building."
Then there was the worker who gave his employer the silent treatment:
"He just walked out without a peep. We have no idea why he left, and we were not able to contact him."
An employee who leaves a job under peculiar circumstances may feel empowered in the short term, but it may not bode well for their career in the future. "How you leave a job can be just as important as what you did while you were there," Robert Hosking from OfficeTeam said. "Regardless of the reason for resigning, making a graceful exit by tying up loose ends and thanking colleagues shows your professionalism and can help you down the road in your career," he added.