One HR department was told in an email that a female staff member was involved in an improper relationship. Then the HR team hit back.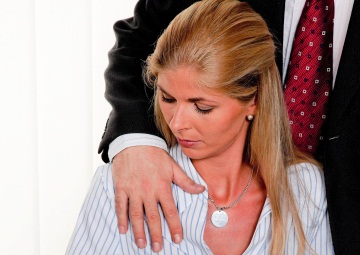 One HR team has come out as a hero in a sexual harassment case, after it stood up for a female employee being constantly harassed by a Singaporean man.

The 33-year-old Malaysian woman, who is identified only as Wong by The Sun Daily, first met a 55-year-old Singaporean man – Lee – in 2011 while she was involved in a business deal while working at an international company.

While the nature of their relationship in the intervening period was not reported by the paper, Wong began to ignore text messages from Lee in October 2014.

"I began ignoring his messages in early Oct 2014 as I think it is improper to communicate frequently via text messages," The Sun Daily reports her saying at the MCA Public Services and Complaints Bureau office in Kuala Lumpur.

"However, on Oct 30, I received messages, calls and emails from various numbers and email accounts accusing me for being a homewrecker," she said.

Wong accused Lee of being 'very persistent' and even impersonating his own wife in order to gain continued communication from Wong.

Then Lee took his frustration to Wong's new workplace. In February this year, he sent nine emails to her there containing past conversations between them.

He also tried to hack her email account from a device in Singapore.

Though Wong lodged a police report at a Malaysian police station in February, Lee would not accept the situation, and continued to press for communication.

It was in June that Wong's HR department was dragged into the harassment case, when Lee sent what he hoped was a shaming email to her current HR team.

In the email, he claimed that Wong was having an affair with a married man.

However, the supportive HR team – far from being swayed by the intent of Lee's message – stood firmly behind Wong, threatening him with legal action.

"The HR department replied that they would take legal action against him if he ever harassed me again," The Sun Daily reports she said.

Lee claimed he was the victim, and that he was the one being defamed.

MCA Public Services and Complaints Bureau head Datuk Seri Michael Chong advised victims to fight back and expose perpetrators of harassment.

"Cases like this ensue due to jealousy. Victims should lodge a police report and seek help from family members, NGOs or directly contact me," he said.