It's more than just the right thing to do, says one top Kiwi HR leader – it's also a savvy business decision.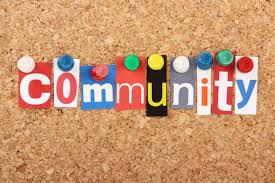 Organisations should be actively supporting the communities in which they operate, not just because it's the right thing to do but because it's a savvy business decision – that's the word from one Kiwi HR leader who says your employees will ultimately benefit.
"We do lots of giving back and we like to be able to support the communities in which we live, work and operate," says
Andrea Brunner
, general manager of HR rural insurer FMG.
In line with its customer base, the company has a deliberate initiative of giving back to rural New Zealand – from sponsoring local events to offering scholarships to up and coming talent in the field of agriculture.
Last year, the New Zealand-owned insurer even launched Farmstrong, a joint initiative with the Mental Health Foundation to promote the mental wellbeing of farmers.
"It's a first-of-its-kind well-being program for farmers and people in the rural community," explains Brunner. "We know that farmers spend a lot of time looking after the plants, looking after their stock, their machinery and their farm buildings – but they wouldn't necessarily have a plan around looking after themselves and understanding what they need to do to look after their own wellbeing."
Partnering up with Doctor Tom Mulholland, FMG took a Farmstrong-branded ambulance and held talks across numerous remote locations – offering locals blood pressure checks, heart checks and information about healthy thinking and support networks.
While the CSR initiative was undoubtedly the right thing to do, Brunner admitted there was a positive upshot for employees too.
"If you bring it back to an employee perspective, there were a lot of tough times for a lot of our clients last year with the dairy pay out being so low," she explained.
"This was a real tangible initiative that we were doing to support our clients that employees could be really proud of, could get behind and could feel like we were doing something to demonstrate that we knew it was tough times and we wanted to help," she added.
Instilling a sense of pride in employees wasn't the only way it benefit them though – Brunner says that, indirectly, employees were happy because their loved ones were likely on the receiving end of the support.
"Our employees live and know those communities," she said. "Often they're married to farmers or they've got relations there – there's a reason they live in these small provincial towns."
More like this:
"HR is dead and hooray for that."
NZ police bumps recruitment by busting a move
Apple hit with job cut allegations