It's not all about flashy perks – retention stems from authentic packages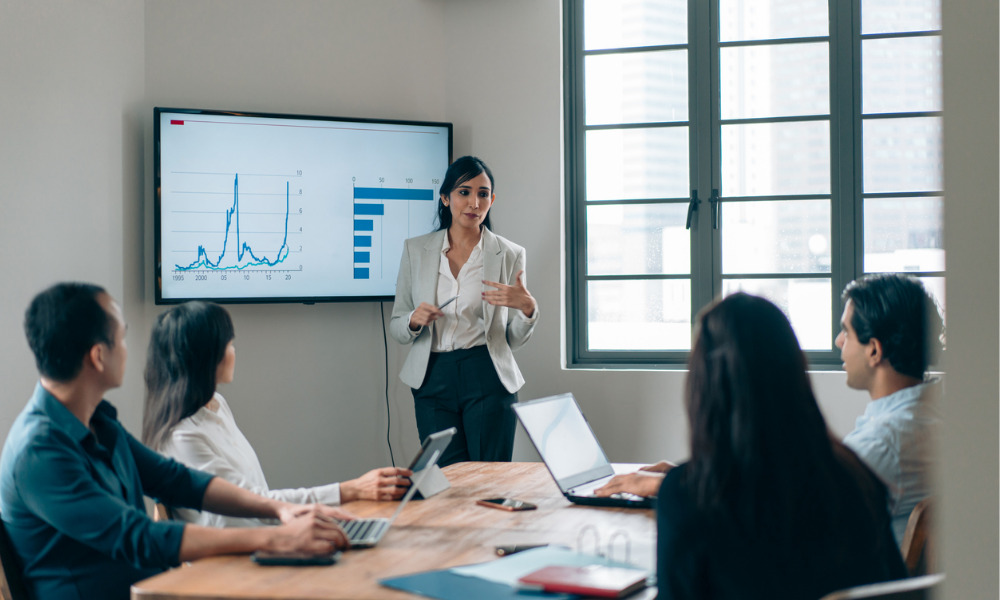 Let's face it, we live in a very diverse society where the balance of power has shifted tremendously from the employer to the employee in terms of employment flexibility. It's a candidate-led market and an employee-led workplace. Millennials and Gen Zs have a different sets of value propositions – they want to know how a company is behaving outside of its immediate area of business particularly in regards to the C-suite's commitment to sustainability. For HR leaders, it's no longer a question of producing a 'set and forget' contract for employees, as that now is only the first step of the process.
"In prioritizing employee happiness and retention, I would suggest leaders focus on adopting an individualized people-centric approach for their employees, rather than a one-size-fits-all," Jess Munday, people and culture manager, as well as the co-founder of Custom Neon, a global manufacturer and retailer of custom-designed LED neon lights and signs, said. "In these alien times of hybrid working, not everyone feels comfortable on video calls, managers need to realise this and adopt alternative communication strategies to suit. Really taking the time to understand the needs, stressors and motivations of each employee and allowing them to play to their strengths will lead to increased job satisfaction and higher personal achievements, which will ultimately benefit the business."
Munday has spent more than 10 years working in human resource roles encompassing retention and recruitment. She believes that gaining insight to an employee's work mindset can often go a long way to ensuring you are ensuring satisfaction in the workplace. She told HRD that it all starts from the hiring process.
"HR should play a huge role in this, as it starts from the onboarding process," Munday said. "From the outset, understanding what an employee is looking for in a business and ensuring we can accommodate it in terms of culture, ambitions, role, and room to grow amongst other attributes is important. A happy positive work environment is the by-product of a culture where recognition and appreciation are abundant. Where teams are unified in their goals and intrinsically motivated to give their all without micromanagement or the fear of repercussions. This type of environment sees people working autonomously, inspiring them to push further and achieve more on their career path to success, leading to self-actualization, which is the final level on Maslow's Hierarchy of Needs."
Read more: Signs an employee is about to quit - and how to change their mind
Most companies believe that the more benefits they provide for their employees, the happier that they will be. This can include providing a meal such as breakfast or lunch one day a week, a day off for their birthday and/even a 'doona day' in some circumstances. But those kind of benefits won't necessarily make an employee happy or keep them engaged in the long run.
"One of the mistakes companies make is that they believe that making their employees happy is about focusing on what the company can do for people – functional benefits such as salary, extra annual leave, fun activities and new technology," Marie-Claire Ross, facilitator and coach at Trustologie, said.

"Few business leaders truly appreciate that improving employee happiness means focusing on the emotional benefits. In other words, the impact the company makes to the world and how each person contributes to that. It's the relentless repetition of the company mission and why the company matters. It also means promoting how achieving the goal or vision will make employees feel – emotional benefits such as trust, job security, achievement and empowerment."
Ross sees the HR role as critical for the business to 'survive and thrive' with clear goal setting needed from the outset to enable employees on both a company and individual front.
"The role that HR needs to play in this is to ensure leaders know how to create a workplace environment where people can thrive," she said. "Leaders need to trust people to do work at a good standard, set a clear direction, provide clear directives and support people in their jobs and personal lives. This doesn't come naturally to all leaders. It's time for leadership development programs that teach leaders how to emotionally connect the benefits of work and create safe, connected workplaces."
It has always been said that a positive mindset will go a long towards helping people be happy and focusing on the aspects of their life that bring them joy and reward. This is no different to the workplace where individuals will actively seek tasks that they bring them fulfilment. Employees will also seek to undertake roles, which they believe they can fulfil.
"When people have a positive mindset and aren't stressing out over little things, people can then focus on the important tasks and get their job done," Akhila Nagabandi, head of HR at Pearl Lemon Recruitment, said. "We have noticed that when everyone is happy, everyone is able to work together, which brings us success in our business. We are then able to get new employees because people tell others about their experience, and we're also able to get new clients because it translates through our team."