The closure of New Zealand's largest game developer means around 160 highly-skilled employees may enter the job market.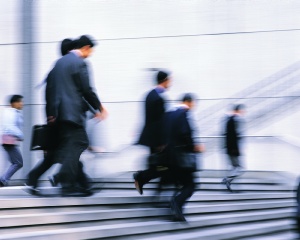 New Zealand's largest gaming studio, which employs around a quarter of the country's gaming professionals, has confirmed it will soon be closing its doors after ten years operating in Auckland.
The cut is just the latest cull from French-owned games developer Gameloft, which shut seven studios worldwide last year, including locations in Tokyo and New York.
"In order to return to profitability in the second half of 2015, and to past profitability levels in the medium term, Gameloft has initiated an ambitious cost reduction program since the start of the year and in the process closed seven development studios that had become unprofitable," CEO Michel Guillemot said.
Up to 160 jobs are expected to go in line with the latest closure and while the news will undoubtedly hit the gaming industry hard, many employers around the country now have the opportunity to attract top talent with a unique and very desirable set of skills.
"The gaming industry actually requires a lot of highly specialised and highly skilled people that are sought after in a wide range of industries," said Stephen Knightly, chairperson of the New Zealand Game Developers Association.
"Other New Zealand studios are hiring and there certainly is a shortage of people with good tech and creative skills," he added, pointing out that some developing studios had already reached out to some of the employees with offers of employment.
More like this:
Christchurch HR manager jailed over $400K theft
Dominating leaders named "most despised"
Jobs are under attack – but not by robots