The cloud computing company poached a Microsoft exec to become its first ever chief equality officer.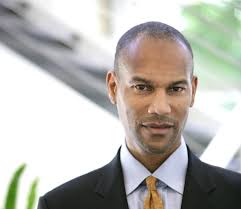 A leading cloud computing company has created a storm in the HR world after poaching a top Microsoft exec to become its inaugural chief equality officer.
Washington-based Tony Prophet joins Salesforce following a two-year stint at Microsoft, where he was most recently employed as the VP of education marketing – a role which included overseeing the company's efforts to reach more students.
While in this position, Prophet launched a number of social initiatives including Blacks at Microsoft and BlackLight – an organization for empowering black marketers.
"Tony will be an incredible addition to our leadership team as our first chief equality officer," said Salesforce CEO Marc Benioff. "His experience as a leader in technology companies and his deep commitment to social issues make him the perfect fit for this key role."
Prophet, who also enjoyed an eight-year stretch at HP – will be responsible for a number of company initiatives including diversity, equal pay, social activism, and inclusion.
Prophet and Benioff – who have been friends for many years – both share an ardent interest in philanthropy with the former being a supporter of the new Benioff Children's Hospital in San Francisco.
Prophet also helps with non-profits in the area, particularly those working on child healthcare, educational opportunities for low-income teens and HIV-positive women.
Recent stories:
Big bank considers corporate hijab
Fashion giant reveals industry's HR secrets
Which traits are most important to HR?