The New Zealand Teachers Council has reinstated a woman's right to teach after she lost her job when she was caught importing drugs.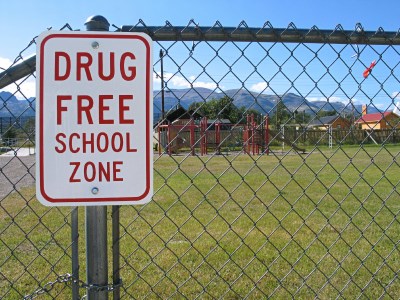 A former teacher – who was caught smuggling methamphetamine into New Zealand – has been cleared by her professional body to return to work,
NZME
reported.
Haley Carol Jacobs was granted the right to retain her place on the teaching register by the New Zealand Teachers' Council in a recent tribunal.
Jacobs was sentenced in the Auckland District Court last year to six months' home detention for importing the drug from her South Africa, and lost her job as a result.
But the tribunal found that there were "mitigating circumstances", including Jacobs' admission of her actions.
It said she had "accepted responsibility" for her offending, and a key influence on their decision was the fact that there was no evidence it took place in her capacity as a teacher.
"There is evidence that [Jacobs] is a talented teacher, and plainly she had the support of her former colleagues and the parents of children whom she has taught," said the tribunal decision. "In considering this matter we have remained very conscious throughout of our obligations, and in particular of our responsibility to protect the public - especially school-aged children - and uphold the standards of the profession."
The decision also said that there had been "considerable debate and reflection" leading to the verdict.
Jacobs was reprimanded by the tribunal but allowed to teach again, and has been subjected to a set of conditions which are applicable for a two year period.
Jacobs must:
advise any potential employer of her conviction and disciplinary proceeding
not take illegal drugs
consent to drug tests
continue with a Salvation Army program
provide updates to the Teachers Council
In July 2013, customs intercepted a package from Cape Town at the International Mail Centre in Auckland which contained eight grams of methamphetamine in four small plastic bags inside a CD case.
Customs officers then conducted a search of Jacobs' home in Christchurch, finding evidence of drug use.
"Either we've got a professional body upholding the professional standards of teachers or we don't," said Early Childhood Council chief executive Peter Reynolds. "I just find it utterly appalling that this decision has come out. It is another unfortunate example of the ... disciplinary tribunal, in our view, getting it wrong, and parents should be concerned."
He added that there was no guarantee Jacobs would be upfront about her convictions with future employers, or that parents of her future pupils would be informed.