A new study has revealed that staff turnover rates across New Zealand have remained stable over the past year – with the exception of one industry which seems to be bucking the trend.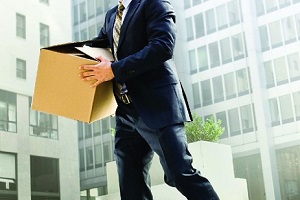 According to the 2014 New Zealand Staff Turnover Survey, conducted by Lawson Williams Consulting Group and the Human Resources Institute of New Zealand, staff turnover has remained relatively stable throughout the year.

Is this a sign of national HR success, or a reflection of the national economy? The findings – and the experts behind the report – suggest that the numbers could be attributed to both.

Involuntary turnover decreased from 4.1% in 2013 to 3.5% in 2014, indicating increased business confidence. Voluntary turnover was also found to have decreased, lowering from 13.3% to 12.6%.

"As we present the 2014 survey results in early 2015, amidst a range of increasingly positive market conditions, we will be interested to note if this is the bottom of the turnover cycle," said John Lawson, principal of Lawson Williams. "Considering the positive economic indicators and growth we are experiencing, I expect involuntary turnover to continue to decrease in 2015 and voluntary turnover to increase."

According to the report, turnover typically costs between 50 and 300% of an employee's base salary, depending on their role.
Turnover rates were – perhaps unsurprisingly – higher amongst those employed for less than 12 months, with the rate being 19.4% while overall turnover was 16.3%.

Turnover in the Christchurch region was the highest in the country at 18.1%, while Auckland and Wellington both recorded a turnover rate of 15.8%.

Often, there is a strong correlation between staff turnover and economic performance, which was reflected in the results of the survey with several sectors having shown significant growth over the past year. Voluntary turnover in the IT sector increased by 5.4% during the past 12 months, while voluntary turnover in engineering consulting grew by 75%, indicating the high demand for people with IT and engineering skills.