Disgruntled workers walked out yet again as the firm struggles to reach an agreement with union representatives.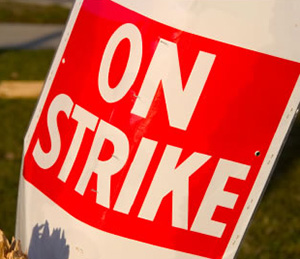 Disgruntled BNT workers walked out yet again yesterday – making it the sixth strike in just four months – as the firm struggles to reach an agreement with union representatives.
FIRST Union has ramped up strike activity in the last two weeks after an internal memo showed the company is taking on extra staff and enforcing overtime hours.
While union organiser Emir Hodzic said this was a clear indication the company was struggling to get products to the market, company boss Colin Daly said it was just a sign of growth.
"The business has grown significantly over the last several years," said Daly, who is the CEO of Hellaby Holdings which encompasses a number of subsidiaries including BNT.
"The recruitment of resources is no way aligned to the need to do so because of industrial action obviously it's something we're precluded from doing anyway," he continued.
"We are quite legitimate in the additional resource we've taken because it's a function of work required as opposed to a function of trying to mitigate the action taken."
BNT has been hit with claims of low-pay and poor conditions over the past few months with union representatives calling on the company to offer a living wage.
"If BNT wants to clear the backlog, if they want to get products to customers faster, the solution is pretty simple," said Hodzic. "Get back to the bargaining table. Offer distribution centre workers a wage they can support their families on."
Daly, however, denied the company was one of the lowest-paying in the industry and insisted it had approached the union for clarification.
"We have asked the union to provide a benchmark which we again would look at in good faith but they are yet to produce the information to substantiate the claim that we are indeed one of the lower payers in the market," he said.
Recent stories:
Can remote working alleviate the refugee crisis?