Dame Margaret Bazley's report speaks of a culture which encouraged crude, drunken, and sexually inappropriate behaviour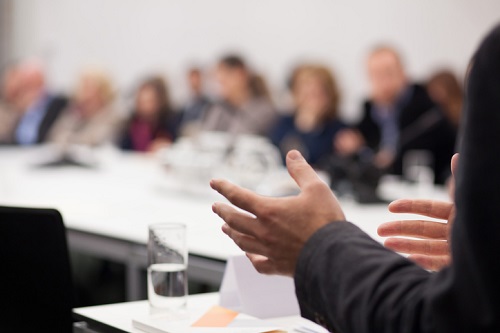 The chair of beleaguered law firm Russell McVeagh has both apologised and promised change this morning after the company received Dame Margaret Bazley's independent review.
"We have made serious mistakes in the way we handled the incidents in 2015/2016," Malcolm Crotty wrote in a statement released earlier today.
"We sincerely regret that these mistakes occurred and they point to a failure in some important aspects of our governance, leadership and management practices, and in our culture."
Crotty's comments come after Dame Margaret's review pointed to a "work-hard-play-hard" culture at the company – one which involved excessive drinking and, in some instances, crude and sexually inappropriate behaviour.
She also criticised the firm's response to the incidents and found failings in the governance, structure, management, policies, standards, and systems, as well as the lack of a code of conduct
"These failings have undermined our commitment to a zero tolerance of sexual harassment and bullying," said Crotty. "This does not reflect who we thought we were or who we want to be. We will not shy away from the issues raised in Dame Margaret's Review."
Crotty also pledged to address all of the issues included in the review and said the company had been mistaken about the culture that existed within its walls.
"We believed we had a speak-out culture and it is clear from this review that we were misguided in this belief," he said. "We are committed to working with our people to create a true speak-out culture across our organisation.
"We are saddened that many of our people, across both our Auckland and Wellington offices, have not felt able to speak out and in some instances where our people have, best practice has not been followed. We are determined to challenge every part of our management practice to ensure our people feel comfortable to speak out in order to ensure unacceptable behaviour is eradicated."
While the review did not uncover reports of any recent incidents of sexual harassment, sexual assault or alcohol-fuelled misbehaviour, Dame Margaret did identify varying degrees of bullying and people being pressured to work excessive hours.
"We are dismayed that we did not know many of the things affecting our people and we should have known," said Crotty. "Despite the circumstances that led to the review being commissioned we are grateful that the terms of reference of the review gave sufficient scope so that such critical issues were able to be bought to our attention."
Conducted over the last four months, Dame Margaret heard from over 250 people, including current employees, former staff, partners and management. While there is certainly significant room for improvement within the law firm, she did make a point to mention the positive feedback she received.
"Most told me that Russell McVeagh is a great place to work, that they had a fantastic experience there, they enjoyed working with top quality lawyers and had excellent training while working on complex and leading edge legal issues," Dame Margaret wrote in the review.
According to Crotty, work is already underway to address all of the issues raised in the review and the company has committed to provide a public update in the first quarter of 2019.
Dame Margaret Bazley's Review is available online at the Russell McVeagh website.