From embedding a positive leadership culture to promoting diversity and inclusion, great companies implement leadership excellence into every aspect of their employee experience. HRM takes a look at three companies which have been recognised as New Zealand's top organisations for leadership.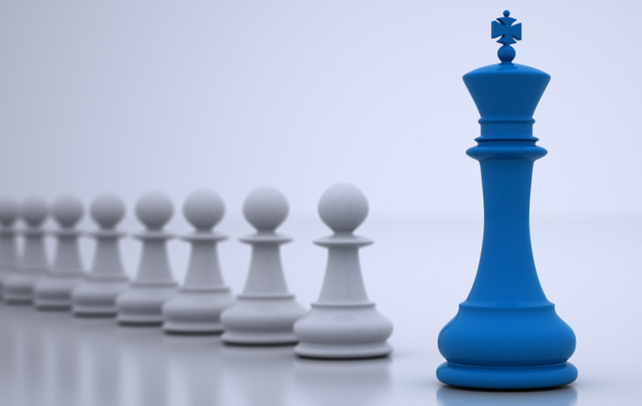 Aon Hewitt annually names the nation's Top Companies for Leaders. Among those named during the last 12 months were Z Energy, DHL Express and Lion – here's why.
Embedding a positive leadership culture
Z believes that extraordinary leadership is its key differentiator and is critical to delivering a world class experience for its customers. Its leadership framework is underpinned by two core philosophies:
Extraordinary leadership delivers extraordinary results
You don't have to be a people leader to demonstrate leadership
Employees are encouraged to think of themselves as Senior Leaders, People Leaders and Self Leaders.
"Extraordinary results only happen through extraordinary leadership," said MikeBennetts, CEO at Z Energy. "Our people in Z are energised by that so we have no choice but to match their commitment, otherwise we will just deliver the ordinary and that just doesn't feel right."
Providing leadership development opportunities to all representatives of the Z brand
The organisation offers all of its retailers who are not direct employees the opportunity to participate in the same 12 day leadership development program that is delivered to Senior and People Leaders. The shared leadership development journey for its wider workforce has displayed the company's commitment to its 'One Team' mantra.
Integrating leadership expectation into on-boarding and induction processes
Leadership behaviours form part of the selection criteria, and hiring managers collaborate with the organisation's People and Culture team to ensure new starters understand and are connected to expectations.
Prior to being employed, all potential hires receive a hard copy of 'The Z Why', a guide to Z's organisational principles. New hires then receive ongoing coaching and feedback from their hiring manager.
Promoting diversity and inclusion through leadership
Diversity is promoted within the leadership team, with targets for increasing the number of women in leadership positions; the organisation has been recognised by the Workplace Gender Equality Agency for pay equity.
Leadership thinking is inclusive and creates and environment of mutual respect and openness.
Providing strong leadership development frameworks
The Certified International Manager program (CIM) is a leadership program delivered to all employees in leadership roles across the DHL Express global network, and is the organisation's signature leadership development program.
The CIM program has been designed by leaders and is delivered by regional senior leaders, with sponsorship from DHL's global CEO and management board.
"At DHL we have a saying: "Have a best day every day", which is about all our employees being ready, willing and able to provide the best possible service to our customers," said Gary Edstein, Senior Vice President, Oceania at DHL Express. "Our leaders are vital in enabling our employees to do this and that is why we have invested so heavily in the training and development of all of our leaders."
Creating and embedding engaging leaders within the business
DHL has a unique culture where leaders are embedded in its operational structure. Across the organisation, leaders are encouraged to spend 70% of their time in the business – including the CEO.
Leaders are consequently well known within the organisation and have close professional relationships with their people. They are assessed on an ongoing basis to ensure that they are achieving and maintaining high scores in 'Active Leadership' based on feedback from direct reports from an annual employee survey.
Developing authentic leaders
Lion encourages its leaders to build their own 'psychological capital' by providing resources that help them to leverage their personal strengths as leaders within the workplace.
The company emphasises the value of authentic leadership and has developed programs to support this that are progressive, evidence based and designed for business application. These programs focus on four key areas: self-efficiency, hope, optimism and resilience, which are intended to support achievement and wellbeing for leaders and their teams.
"True authenticity requires courage and self-awareness – there's no shortcut, and it can't be faked," said Stuart Irvine, Lion's CEO. "Cultivating authentic leadership capability takes sustained investment and in our experience it's worth the effort. We know that authentic leaders build highly engaged people, who in turn build high engagement with Lion, which has a direct link back to business results."
Driving culture and engagement through leaders
Lion has an achievement culture, which it communicates through its people value proposition: "be the best you can be, really make a difference and have a great time doing it." Leaders are fundamental to this culture by role modelling constructive behaviours and supporting their teams to achieve sustainable business results.
The organisation is committed to developing and sustaining its achievement culture and undergoes a Human Synergistics Organisational Culture Inventory every two years, which provides an ongoing measure of behavioural styles and has been tracked against return on capital.
Identifying future leaders and helping them flourish
Lion has a rigorous resourcing and selection process that helps ensure that the right people are in the right roles. The company's talent strategy is focussed on attracting and developing the next generation of leaders and selections are made based on the candidate's current capability, learning agility and future potential.
The organisation also has a strong capability and development framework, which allowed 49% of vacancies to be internally filled in 2013.