More than 150 finalists and employees attended the inaugural awards event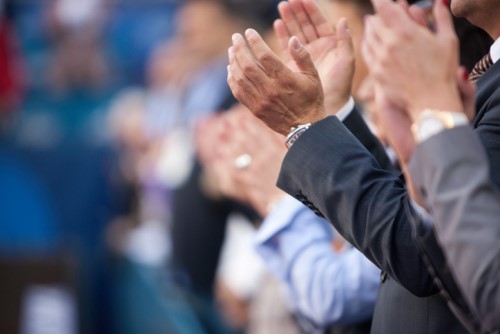 Six organisations have been named as the most valuable places to be employed throughout New Zealand as part of the first ever Employee Experience Awards.
More than 150 finalists and employees attended the awards event at Generator, Britomart, developed by employee experience experts, Humankind, in partnership with Joyous.
The Warehouse Group won the Diversity and Inclusion Initiative of the Year category due in part to their 'Family Violence Is Not OK' initiative, which was launched in 2015 with the support of Women's Refuge and White Ribbon.
Chief People Officer, Evelyn Ross, said the team is delighted at being recognised for its work in this area.
"Our vision is to help Kiwis live better every day, and that starts with our people," said Ross.
"We are taking the lead to offer a variety of policies and employee experiences that encourage individuals to bring their whole selves to work whoever they are and wherever they come from."
Indeed, 'Family Violence, It's Not OK' has seen a high-level of engagement from not only The Warehouse Group's employees, but also from other New Zealand businesses, government departments, and anti-violence organisations.
Additionally, it's had an impact directly on some of their team who have been affected by family violence.
The policy, which is offered in strict confidence, offers up to 10 days of paid leave, to provide family violence victims time to attend court, meet with Women's Refuge or relocate if necessary.
The initiative also provides unpaid leave for team members to act as a support person for anyone dealing with domestic violence. Moreover, the Group allows for unpaid leave for anyone using violence so that they can seek help such as anger management or counselling.
Awards winners were as follows:
Inspiration Awards
EX Initiative of the Year – Lightspeed Graphics
EX Diversity & Inclusion Award - The Warehouse Group
EX Practitioner of the Year – Shelley Matthews, Sudima Hotel
EX Organisation Size Categories
Small Organisation – Auror
Small-Medium Organisation – Redvespa Consulting
Medium-Large Organisation – Overland Footwear Group