An estimated 11,000 jobs have been lost following the company's collapse into administration.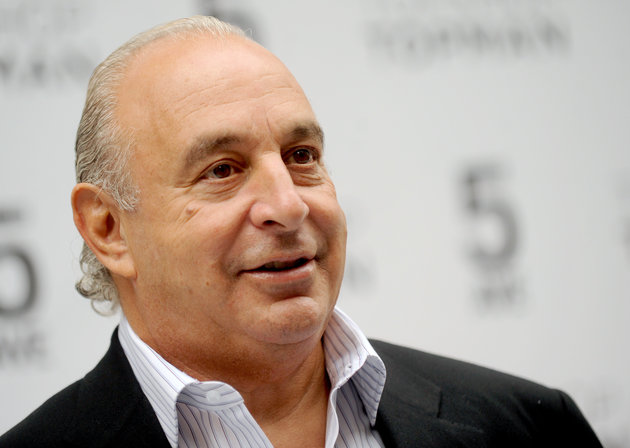 A billionaire retail tycoon who sold his loss-making chain of stores for £1 (NZ$1.87) to a 'serial-bankrupt' has been described by UK lawmakers as "ultimately responsible" for the collapse of the company and the resulting £571 million (NZ$1 billion) pension-pot deficit.
British Home Stores (BHS) went into administration in April, costing 11,000 jobs and leaving a gaping hole in its pension fund, just over a year after Sir Phillip Green sold the company to businessman Dominic Chappell.
Green, who owned BHS for 15 years, has now been condemned by UK lawmakers who have criticised the sale of the business to Chappell - who has a history of bankruptcies and no retail experience.
In a damning report, the UK Parliament's Work and Pensions and Business Committees described Green's "rush" to push through with the sale of BHS as being "the culmination of a sorry litany of failures of corporate governance and greed".
The committees said Green had a "moral duty" to find a resolution for the hole in BHS's pension pot, which will leave 20,000 pensioners facing significant cuts to their income if not filled.
Green, Chappell, and assorted company directors and advisers all got "richer or rich" from the part they played in the failure of BHS, the committees said, with the losers being the ordinary employees and pensioners, according to a
Reuters
report.
Green is under mounting pressure to find a solution for the deficit, which increased as the UK government said in a statement on Saturday that Green's knighthood, awarded in 2006 for services to retail, was under review.
The committees will now launch new inquiries into gaps in company law and pension regulation, after the collapse of BHS raised wider questions about loopholes in the law.
Recent stories:
Former employee admits $1.8M fraud
Can you promote without increasing pay?
Delivery firm bans staff from employment tribunals