Was the dismissal of Australian sports journalist Scott McIntyre following a series of Anzac Day tweets justified?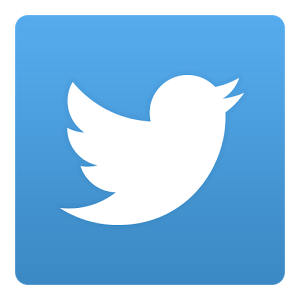 A series of tweets sent out by sports presenter Scott McIntyre led to his dismissal from Aussie broadcaster SBS over the weekend, after he made several controversial comments online about Anzac soldiers.
On the centenary of the Gallipoli landing, McIntyre sent out several tweets, which have been referred to as "despicable".
The football journalist insinuated via Twitter that the soldiers had committed war atrocities, including "the summary execution, widespread rape and theft committed by these brave Anzacs in Egypt, Palestine and Japan".
In a statement on Sunday, SBS managing director Michael Ebeid dubbed McIntyre's remarks as inappropriate and disrespectful, and said that they had breached the company's code of conduct as well as its social media policy.
"Mr McIntyre's actions have breached the SBS Code of Conduct and social media policy and as a result, SBS has taken decisive action to terminate Mr McIntyre's position at SBS, with immediate effect," he said. "It's not tenable to remain on air if your audience doesn't respect or trust you."
The broadcaster's policy states that: "while SBS employees have the right to make public comment and to enter into public debate in their personal capacity, it is important to ensure that SBS is not brought into disrepute".
In a
recent article
, Karl Quinn suggested that rather than contradicting SBS's policy, McIntyre's tweets were actually abiding by it.
"It's less clear that [McIntyre] breached SBS's code of conduct," Quinn wrote. "In fact, his tweets were arguably in line with it. "The principal function of SBS is to … inform, educate and entertain all Australians, and, in doing so, reflect Australia's multicultural society," the broadcaster's Code of Conduct, last updated in 2014, states. The broadcaster must aim to "reflect the changing nature of Australian society, by presenting many points of view and using innovative forms of expression"."
Communications Minister Malcolm Turnbull also took to Twitter to voice his distaste at the comments – an opinion shared by many others, which led to the creation of the hashtag #sackScottMcIntyre.
"Despicable remarks which deserve to be condemned," Turnbull wrote.
But SBS's decision to sack the journalist has also been criticised, with journalist Hugh Riminton – a board member of veteran charity Soldier On – stating that "our Diggers also died for free speech".
Human rights commissioner Tim Wilson has also weighed in on the matter, addressing the view that McIntyre's sacking is a restriction on the freedom of speech.
"We're talking about political interpretations of history and that is open for debate – and he will be judged very harshly," he told the
Sydney Morning Herald
.
The tweets that led to McIntyre's dismissal:
The cultification of an imperialist invasion of a foreign nation that Australia had no quarrel with is against all ideals of modern society.

— Scott McIntyre (@mcintinhos) April 25, 2015
Wonder if the poorly-read, largely white, nationalist drinkers and gamblers pause today to consider the horror that all mankind suffered.

— Scott McIntyre (@mcintinhos) April 25, 2015
Remembering the summary execution, widespread rape and theft committed by these 'brave' Anzacs in Egypt, Palestine and Japan.

— Scott McIntyre (@mcintinhos) April 25, 2015
Innocent children, on the way to school, murdered. Their shadows seared into the concrete of Hiroshima. pic.twitter.com/DQOGXiKxEb

— Scott McIntyre (@mcintinhos) April 25, 2015