Taking time to reflect on a career dotted with achievements has earned one young professional the title of 2013's Emerging HR Leader of the Year.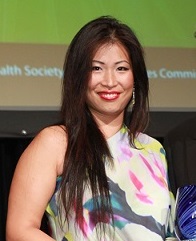 Taking a moment to reflect and consider work achievements has seen one young HR professional named as Emerging HR Leader of the Year at the
HRINZ
2013 HR Awards.
Chloye Chen, National HR Manager Transpacific Industries Group told
HRM Online
she entered the awards because of her team's achievements and where she was within her own career.
"I feel very fortunate with the journey I have travelled in my HR career, and now is the right time to stand back and reflect, look at how much I've done and what I've achieved with great focus and drive and an amazing team. This award has been something I have always aimed for as it is greatly regarded in the industry," she said.
The Emerging Leader of the Year Award recognises excellence among those in the early stages of their HR career in either a generalist or specialist role. They are required to demonstrate consistent excellence, have a proven track record and achieved something outstanding in the field within the past two years.
The judges praised Chloye as being a passionate HR professional "who focuses on business needs and works well with all levels from senior leadership through to the frontline".
Her initiation and leadership of the program "What Drives Us" – which was in response to the number of motor vehicle accidents occurring across the transport fleet – was also highly commended by the judges.
They stated: "The results have been impressive with high employee participation and a significant reduction on the number of accidents. Over 700 drivers were psychometric tested, with results profiled into recruitment, training and performance management initiatives developed, and worked with the business to deliver on the outcome. There have been great improvements in HSE stats, with reducing TRIR rates, ACC claims and a collaborative effort through this project has seen the business's culture around driver safety awareness completely change. The programme is now being introduced and rolled out across Australia."
Chen admitted she was "very surprised" to win the award, and was "ecstatic" to have been recognised as a distinction finalist in the category. But despite achieving this goal she has no plans to deviate from her chosen path.
"[I plan to] continue doing what I'm doing because I love it, the company I work for and the people around me and seeing the value of HR deliver tangible business results," she said. "I have always lived by my values and that is I will continue to make the most of opportunities that come my way."
Once she has added more achievements to her portfolio Chen intends to enter the awards again and encourages others to do so.
"It's a fantastic reflective process on the path that you've been on so far. I highly recommend it. They are the industry awards to aim for a reason. They have very good criteria's great judges, great process and if you think you're up for it go for it."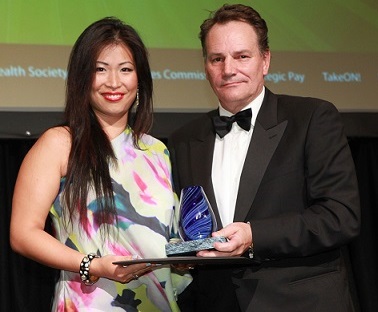 HRINZ Emerging Leader of the Year, Chloye Chen, accepting her award from Mt Eliza Executive Education General Manager Greg Campbell.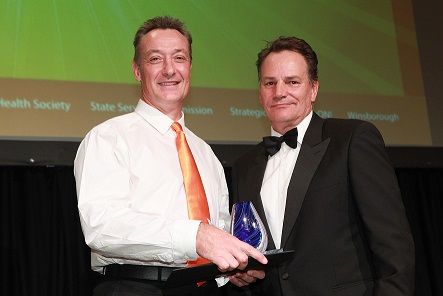 HR Generalist of The Year and HR Person of the Year, Lloyd Pinder, accepting his award from Mt Eliza Executive Education General Manager Greg Campbell.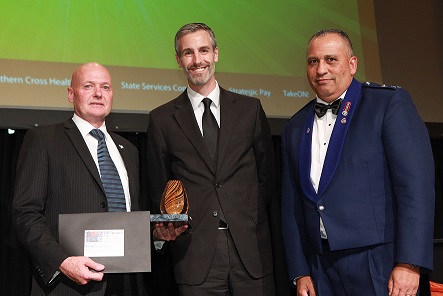 NZ Police recieving the HR Technology Award from Silkroad Sales Director, Rory Walker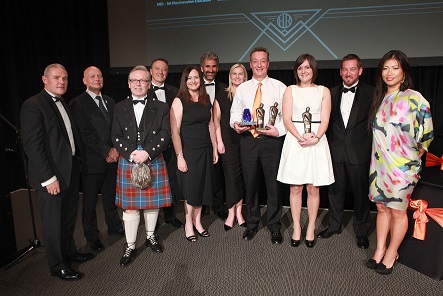 All the winners from the HRINZ 2013 HR Awards