Industry giant Hays has revealed a number of predictions for the year ahead.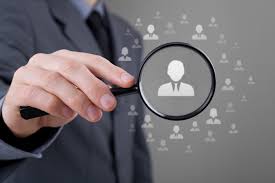 As organisations start to settle into the new year, industry giant
Hays
has revealed a number of trends which it predicts will play a significant role in shaping recruitment over the next 12 months.
Drivers of jobs growth
• The Kaikoura earthquake: While the full scale of damage and the full extent of necessary repairs are yet to be determined, there's no doubt that a large number of civil engineering, construction and trades professionals will be required in 2017 and beyond.
• Residential construction: In 2016 our residential construction industry built significant momentum, most notably in Auckland. Residential companies will be busier in 2017 and teams will grow.
• Commercial construction: With Christchurch entering the next phase of the rebuild process, anchor projects will keep commercial construction vacancy activity high. Adding to job activity will be commercial developments supporting Auckland's population growth and the demolition, repair and rebuilding of commercial properties in Wellington.
• Services sector: A growing services sector will lead to new roles, particularly in healthcare, social assistance and financial services. Business services will also be a major driver of employment growth.
• Aging population: Given New Zealand's aging population, job numbers will increase in aged care support services and in villages.
• Election: As an election year, 2017 could potentially bring greater Government investment in infrastructure across provincial New Zealand. This would create new infrastructure jobs.
Temporary and contract jobs
• The rise of flexible headcounts: 2016's rapid rise in the use of temporary and contract assignments will continue in order to accommodate candidates' demand for a more flexible lifestyle and employers' desire for a more flexible headcount.
Supply/demand ratio
• Shortage of highly-skilled professionals: A shortage of highly-skilled professionals will see New Zealand struggle to keep pace with labour demands. Increased labour market participation in 2016 did not keep up with demand and the gap between the skills employers need and those in the labour market will widen.
• Migrant reduction must be done wisely: The Government's plans to reduce the number of residency permits could be significant for industries where skills are in high demand and short supply, particularly engineering, technology, trades, finance and law. That's why we suggest it should be done at the same time as New Zealanders are trained into skill short areas.
• Creating jobs for those in demand: Employers will create a role for a candidate with experience and skills in demand, even if they are not actively looking for a new team member at the time.
• Counter offers won't impress: The use of counter offers will continue to increase – to little effect – as employers attempt to retain a valued team member. But a pay rise, new job title or additional benefits rarely counter the reasons that led someone to look for, apply, interview then accept a job elsewhere.
Salary and benefits trends
• Wage pressure: We will see some wage pressure in 2017 in response to the shortage of highly-skilled candidates.
• Millennials to drive flexibility: Millennials' work-life balance expectations will increase, and active-desking and work from home options will be utilised more often. Those working within a set workplace will expect greater flexibility around their hours.
• Work-life integration not work-life balance: The concept of flexibility will be challenged as the gender diversity debate progresses to question employers' policies and practices for working fathers and paternity leave. As a result, and with the working week becoming 24/7 in many knowledge-based sectors, the concept of work-life integration will come to the fore.
Technology & digital trends
• VR & AR in practice: The hype of virtual and augmented reality tools will be replaced by genuine trials, starting with internal training and recruitment. For example, a virtual reality tour of an organisation's offices and products or services to show what it's really like to work there.
• Digital skills gap: The customer experience will be at the forefront of what drives a business, adding to the shortage of digital skills and capability.
• Cyber crime needs new recruits: Organisations are shifting their focus to preventing cyber attacks rather than fighting them off as they occur. In 2017 this will see demand increase for candidates who can manage and assess risk as well as build ways to combat it.
Also watch out for…
• Diversity: A commitment to diversity and the implementation of policies to effect real change will be seen, including changing workplace cultures to support inclusion.
• Adaption of traditional leadership hierarchies: Millennials want a supportive boss who is a coach or mentor and offers a close, informal relationship. With millennials accounting for the highest percentage of the workforce, people managers will need to adapt accordingly.
• Apps to engage: Engagement remains a key issue, so expect more employers to utilise apps to gauge the pulse of their staff on a regular basis as opposed to one annual survey.
• Performance management evolves: The situation will be similar for performance management, with more regular check-ins replacing the annual review, which generally leaves people less motivated than if they didn't have a review at all.
"One of the biggest trends impacting employers in 2017 will be the shortage of highly-skilled and experienced candidates," says
Jason Walker
, managing director of Hays in New Zealand.
"There are a lot of strategies to try to bridge the skills gap, and one is certainly training up candidates who are otherwise a good fit for your organisation.
"Another is to encourage more apprenticeships. After all gaining technical knowledge and experience in an area of candidate demand is important for a secure long-term career – and this can be achieved through an apprenticeship just as it can through a degree or post-graduate qualification," he said.