The NSX has looked into gender diversity on public and private boards – and found that the ratios remain hugely uneven.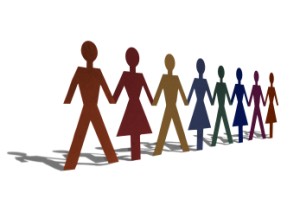 In recent years, HR departments around the globe
– and New Zealand – have been making efforts to build workforces that reflect the diversity of their communities. But according to recently released data, there is still work to be done.
Gender diversity statistics from the NZX have shown that the number of women on public company boards has increased in the past two years – but senior female executives have seen a downturn in numbers.
Over the past year, the ratio of men to women on listed boards was 83 to 17 per cent, while data from 2013 – the first year the stock market began to monitor the gap – showed that the ratio was 88 to 12 per cent.
This year, it was found that the percentage of female senior management officers was 18%; that was a 1% decrease from 2013.
Last week, government data revealed that in 2013, just 1.9% of women were employed as general managers; this equated to half the number of men employed in similarly ranked roles.
While women were found to be as likely as men to hold managerial roles in female dominated industries such as education and health services, they were far less likely to hold them in private business.
Bev Cassidy-Mackenzie, CEO of the Equal Employment Opportunities Trust, told
HRM
that her organisation advocates that communication is key to improving diversity in New Zealand's workplaces.
"We have seen time and time again that the most successful diversity policies come from employers and employees talking to each other about what they need," she explained.
"Successful policies also come from a willingness on the part of employers to take on training to address issues like 'unconscious bias'.
"We have also observed that to successfully support diversity in their workplaces, employers – and their teams – need to commit to tracking their progress and to making ongoing changes to improve their policies and practices.
"Creating diverse, productive workplaces is not about radical shifts, it is about a sustained commitment to building a work environment and a team culture that embraces differences and that recognises the unique opportunities presented by New Zealand's increasingly diverse society."
Two years ago, Des Hunt – a New Zealand Shareholders' Association member – set up the Future Directors scheme alongside Michael Stiassny, president of the Institute of Directors and Stephen Tindall.
According to BusinessDesk, the scheme allows candidates to observe and participate on a company board for a year.
Hunt said that although selling boards on the benefits of non-gender based diversity had been fairly straightforward, they had been met with some resistance when promoting gender diversity.
This reflected the failed objective of the '25 Percent Group', who aimed to boost female board member numbers by 25% by this year; but even large publicly listed companies only reached a 20% increase.
The Future Directors scheme is reported to have 10 Kiwi companies signed up to participate, with half of those having agreed to mentor one of 370 candidates annually.
According to Hunt, chairmen traditionally argued that there was a lack of women with the relevant skillsets required for being appointed to boards – but this attitude was changing.
"Everyone who has gone on the programme has spoken highly about the quality of people," he told BusinessDesk.
"And I also notice shareholders at annual meetings have been getting up and saying they're pleased the company has started the programme."
Eight of the 14 placements made on the program to date had been women, he added – and the government was considering whether the scheme could improve diversity rates in state-owned organisations.