Research once again shows productivity is the top concern of organisations and with indications of a possible Asia-Pacific battle for talent, businesses need to act now on solutions.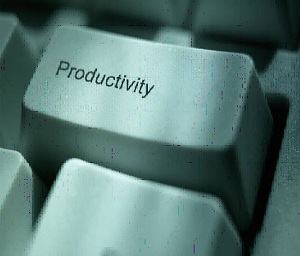 Productivity concerns continue to dominate the minds of Kiwi organisations with new research showing a quarter of businesses rate it as their major concern, and 42% rate their ability to face the challenge as either average or poor.

And, according to the annual Randstad World of Work Report, local business leaders are more concerned about productivity than any other country in the Asia Pacific region – as well as being the least confident to overcome the challenge.

Paul Robinson, New Zealand Director of recruitment & HR services specialist, Randstad, said workforce productivity has been an issue facing business leaders for a number of years, but it now needs to be a primary focus for business leaders.

"I think we may have perhaps relaxed a little bit on some of the employee engagement and development in the past few years. We all know that in tough times training and development can sometimes take a backseat," he told HRM Online. "We've got a fair amount of catching up to do to [meet] the requirements of the market place and growth of the economy."

He added in light of the growth trajectory of Asia Pacific economies and regional business sectors the onus is now on local business leaders to ensure their organisation "is conducive to a productive, high performing and positive workforce".

"This becomes even more important with the growing appetite amongst neighbouring countries for talented and motivated employees. With opportunities increasing for New Zealand workers to move within the region, local businesses are going to have to work hard to keep talent in the country," he said.

The research also highlights a fight for talent could be brewing within the Asia Pacific region.

While managers in China (18%), India (18%), Malaysia (23%), Singapore (22%) and Hong Kong (26%) indicated that finding staff to foster growth plans was the biggest challenge facing their business, all were confident in their ability to attract employees.

However, locally almost two thirds (61%) said they are concerned about attracting high calibre employees, while 64% say they are worried about their ability to attract talented middle managers into their organisation.

Robinson said while there isn't a danger of a mass talent exodus, to counter increased competition organisations needed to look after their staff and ensure their workplace values are reflected by the business.

The starting point Robinson says is employment engagement and collaboration.

"One thing that we see is that employees that have a great engagement level with their employers are happier workers, which means they generally have a higher level of productivity," Robinson said.

"Not every employee is after a bigger pay cheque. If people are happy at work; if they're being recognised for great work; if they are motivated to achieve their goals by inspirational leaders; if they see a clear development path and have the flexibility they need to balance their work and personal commitments, then success and engagement will follow. And these aren't actions that require any great expense."

Strong employee engagement is vital currently Robinson added, due to a high level of workforce mobility.

"What that tells us is that employers need to ensure they've got strong engagement or they are going to lose that strong talent at the time that they require high levels of productivity," Robinson explained.

Other considerations to include are flexible working options – according to the research 54% of Kiwis identify this as a prime consideration in choosing a workplace – training and development programs (51%), leadership opportunities (49%) and sufficient recognition (24%).