Industry professionals are under increasing pressure but continue to perform as one new survey suggests employees have never been happier.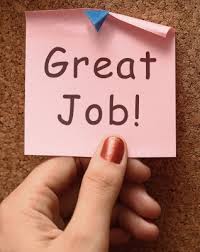 New Zealand's HR professions may be under more pressure than ever before but they continue to drive impressive results as one new survey suggests employees have never been happier.
Released today, the results from
IBM
Kenexa's Best Workplaces Survey show employee engagement has increased across all company size categories – interestingly, large organisations lead the pack with an incredible 97 per cent registering an improvement.
Notable improvements were also detected in regards to rewards and recognition including a four per cent increase in employees who say their pay and benefits are fair, a four per cent increase in those who feel contributions are valued, and a six per cent increase in employees who feel outstanding performance is rewarded.
The report also indicated that New Zealand's corporate teams are working better together – nine out of 10 respondents agreed intra-team collaboration was working well and four per cent more employees reported having a common sense of purpose.
"Increasing adoption of social tools in the workplace can enable employees to share their knowledge and ideas more easily than before, resulting in better collaboration," says Emma Martin, senior consultant at IBM Kenexa New Zealand.
"The best employers, particularly those in large organisations, are also recognising their people in a variety of ways, which is encouraging to see and makes good business sense in a tight labour market," she added.
Despite the positive results, the survey did highlight some opportunities for improvement as just 66 per cent of employees said their organisation listened and only six out of ten said inter-team collaboration was working well.
Reassuringly, there was a four per cent increase in the number of employees who felt their organisation was taking action on the back of survey results.
"As organisations adopt continuous listening strategies, the conversation between organisations and their employees is ongoing," said Martin.
"It'll become increasingly important to continue to close the feedback loop by responding with meaningful action, and the results show that organisations are indeed taking this on board."
More like this:
Finalists for NZ's best workplaces announced
Why are HR professionals so optimistic?
HR's biggest challenges revealed