One academic says today's best business leaders - such as HR directors - are becoming more humble and adept at leveraging the expertise of others.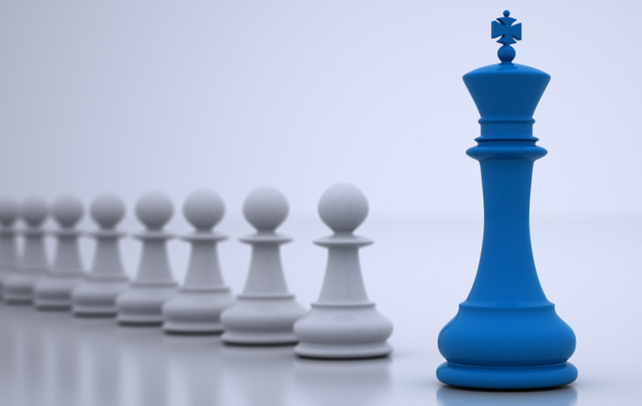 The tide is changing when it comes to the meaning of a strong business leader, according to one Singapore-based academic.
"Go back in time, not too far, and there was real emphasis on the word 'strong'," Mark Roberts, associate dean of
Executive Education
at INSEAD told
HRM
.
"You'd think of charismatic leader, with command and control, directing the business, mobilising the troops. And that's changed pretty radically all over the globe, to be honest."
What's becoming more and more common are leaders who still have that charisma and ability to mobilise, but they are much more humble and focused on leveraging expertise from many different places within an organisation, Roberts said.
"[They] look to create a culture and an environment where they have more of a distributed model – so they are more of a first among equals, rather than the military-type commander at the front."
They were many drivers of this trend, he said.
"As companies have become more global, I think you have to have a culture which is naturally more adaptive.
"And as companies move into different geographies and different industry sectors, they need people at the top who are able to bring in multiple pools of knowledge and ability, because no one person can have all this knowledge anymore."
In the past, businesses could do well if they were dominant or strong in their country, or even in their region, Roberts said.
"As a business becomes global, you just need broader expertise."
Another driver was generational shift in terms of the type of people that are being managed by these leaders changing as well, he said.
"There are expectations around being able to express yourself, to influence what a company is doing, and feel that you've got a voice.
"Generations coming through expect to be in an environment where they can be heard and where they don't have to wait 15 years to have an idea that will be implemented; that there's a system within these organisations where you get innovative ideas and growth ideas from much deeper than in the past."
So, given this, how can HR directors go about identifying and fostering the next generation of leaders?
The next generation of leaders
Roberts said the key to fostering young leaders was generating a culture that they would want to be part of.
"Are you creating a culture within the organisation that not only aligns with the hard business agenda of the organisation, but also aligns with creating an environment that is an aspirational place to work, where people want to join, feel that they are in a company that is interested in their people, and not just in the shareholder or the revenue?
Mobility in the workforce and huge competition for talent means companies need more than "just a strong business story".
"You also need to be able to offer a culture and a work environment that is appealing, and where people throughout the organisation feel that they are going to be valued, and that they can influence stuff in the longer run."
Ways of doing this included recruiting the right leaders in the first instance and putting in place structures and frameworks to enable leadership development, he said.
"It's also important that they create an environment where it's not just about the compensation, the package and the money – it's also about lateral stimulation, and feeling that you're contributing to an organisation which is people-centric on the one hand, but also going places from a business point of view.
"There's finding that right balance between business acumen and having this people centric view as well."